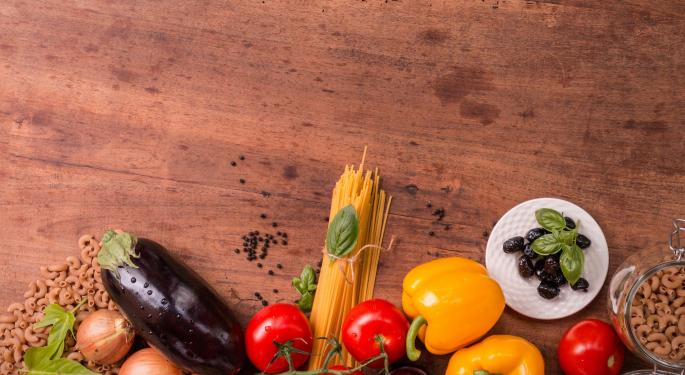 While Blue Apron Holdings Inc APRN 1.13% is trading beneath its IPO pricing of $10, it's the market leader in the $2.5 billion meal kit sector, Citi analyst Mark May said Tuesday.
Citi initiated Blue Apron with a Buy and high-risk rating, as well as a $10 price target.
Blue Apron's pricing for its June 29 IPO was adjusted downward after Amazon.com, Inc. AMZN 0.08% announced its $13.7-billion purchase of Whole Foods Market, Inc. WFM 0.14%.
Renaissance Capital founder Kathleen Smith said the downward revision is a "good thing" for investors during a CNBC appearance in June, adding that the market was assigning a more fair value to the company.
Citi: 1–2 Meal Kit Winners Will Emerge
Citi's May said competition among meal kit providers "could remain fierce near term," and said Amazon "appears to be a new legitimate threat."
The analyst predicts one to two companies will emerge from the online meal kit market over the next five to 10 years with operating margins of 5–10 percent.
"Assuming Blue Apron is one of those winners and near term execution is solid, the stock could reach [$10 a share] over the next year," May said. "That said, the typical risks associated with early stage companies and industries could result in volatility."
Amazon's Acquisition Of Whole Foods Has One Notable Casualty: Blue Apron's IPO Plans
© 2017 Benzinga.com. Benzinga does not provide investment advice. All rights reserved.
Source