Marine General Joseph Dunford has been confirmed as the chairman of the Joint Chiefs of Staff by the U.S. Senate.
The General is known for his recent comments, in which he called Russia the biggest threat to the United States. Dunford was the U.S. President Barack Obama's selection for this responsible position.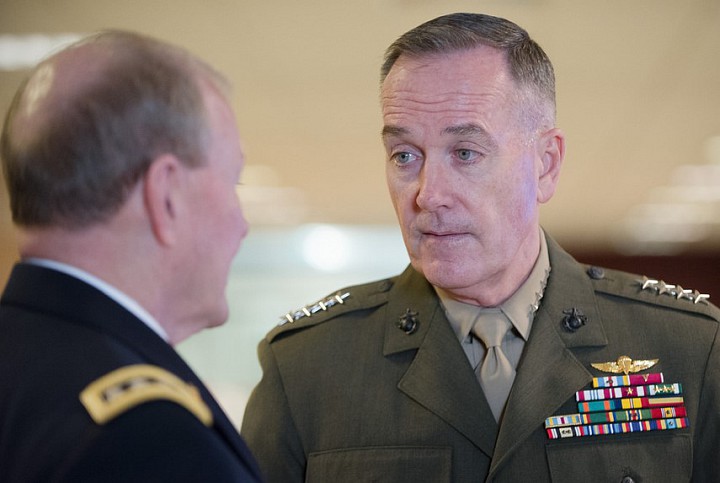 As the chairman of the Joint Chiefs of Staff, the 59-year-old Dunford will replace Army General Martin E. Dempsey, who retires after having spent 41 years in military service. On October 1, Dempsey will finish his 2-year service of holding the most senior position in U.S. armed forces.
Dunford attracted particular attention to himself during his recent appointment hearing to become the chairman of the Joint Chiefs of Staff, when he said that he views Russia as "an existential threat to the United States" and that he finds Russia's recent actions "nothing short of alarming."
Dunford was the commandant of the U.S. Marine Corps since 2014, and before that he had been the commander of the International Security Assistance Force and United States Forces-Afghanistan from February 2013 until August 2014.
He was a commander during the 2003 invasion of Iraq, where he earned the nickname 'Fighting Joe'. Ever since then, Dunford made a successful career by going up in ranks from a brigadier general to a four-star general. His coworkers call him one the best commanders in the history of U.S. Marine Corps.
Meanwhile, Air Force Gen. Paul J. Selva is likely to become the Vice Chairman. Just like his boss, Dunford, he considers Russia to be a top global threat.
It must be noted that the recently published U.S. national military strategy for 2015...
More