Target is on a hot streak.
We reviewed Target (TGT - Get Report) last month when it was upgraded by our quantitative service, where we said, "A lot of the quantitative signals have worked out really well (read profitably) when combined with the charts and indicators. Today's upgrade of TGT with positive indicators and charts tells me that traders could go long on strength above $60; look for a move to $67, risking below $56."
One month later and TGT is at a new high for the move up from its June low. TGT is closer to our $67 price target, and a bullish golden cross of the 50-day and 200-day moving averages can be seen in the chart below.
Let's check the charts for additional technical signals.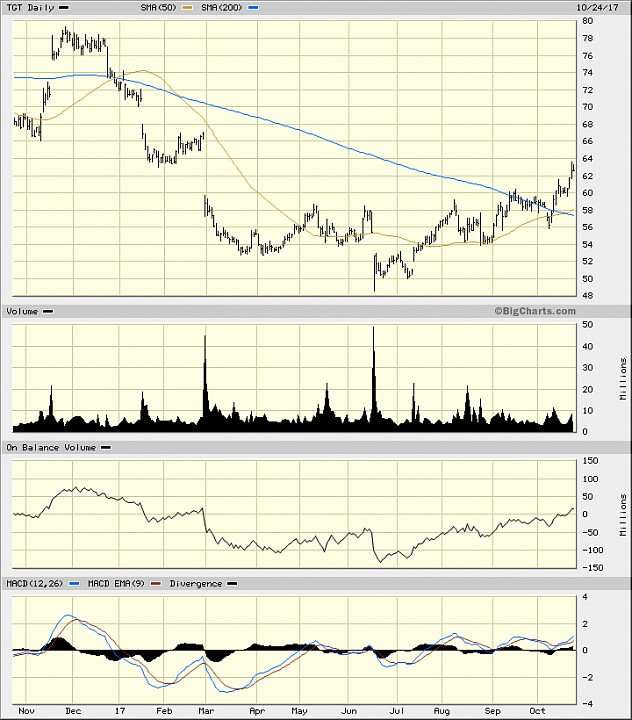 In this updated daily bar chart (high, low, close) of TGT, above, we can see prices have rallied above the declining 200-day moving average line and are back above the rising 50-day average after a test earlier this month. A bullish golden cross of these two averages can also be seen this month. The On-Balance-Volume (OBV) line has been rising from a June low and tells us that buyers of TGT have been more aggressive, with heavier volume seen on days when TGT has closed higher. The Moving Average Convergence Divergence (MACD) oscillator is above the zero line and rising -- a bullish setup.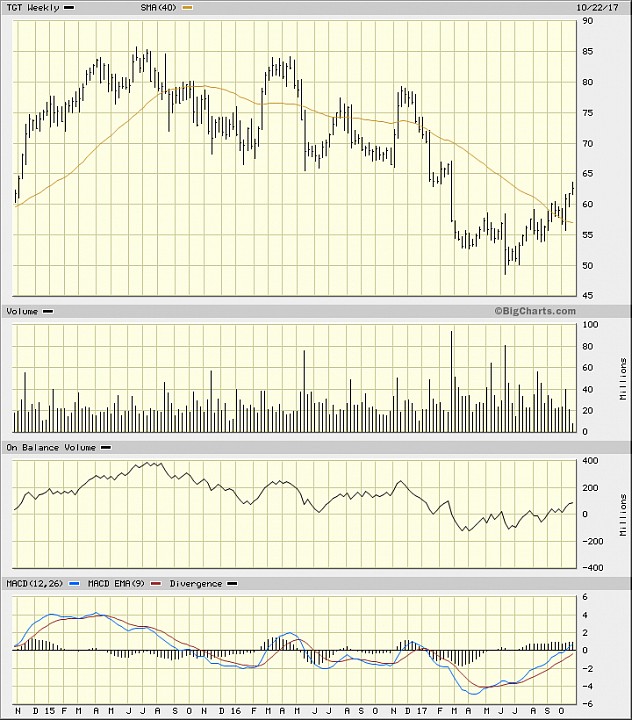 In this weekly bar chart of TGT, above, we can see prices have rallied above the 40-week moving average line. This indicator has yet to turn positive, but that could happen soon if the rally continues. The weekly OBV line has been firming since March and the weekly MACD oscillator is ready to cross above the zero line for an outright go-long signal.
More