With many mobile consumers looking forward to the Samsung Electronics Co., Ltd. (LON:BC94) Unpacked event scheduled for August 13, more leaks have emerged regarding some key Galaxy devices. Samsung is expected to unveil both the Galaxy Note 5 and Galaxy S6 Edge+ during this event, and a further teaser about the Korean consumer electronics giant's forthcoming devices gives us a clue as to the lineup for this Unpacked event.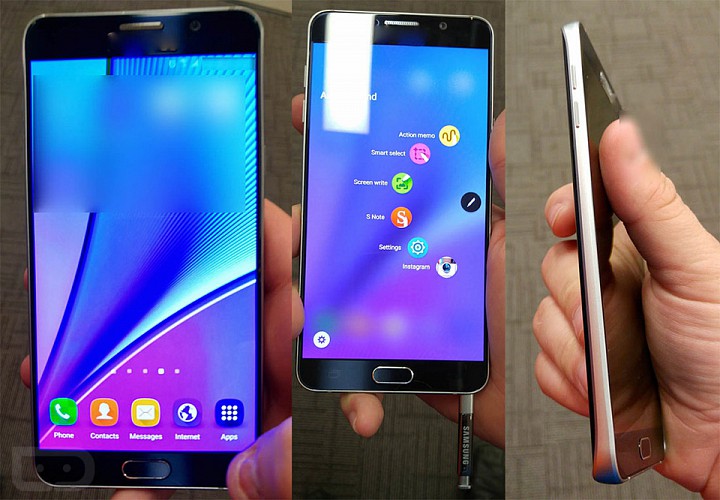 Galaxy tablet emerges?
Perhaps the most interesting aspect of this particular information is that it suggests that Samsung may unveil a new Galaxy tablet machine at Unpacked. The tablet niche has certainly been one dominated by Apple Inc. (NASDAQ:AAPL) since the release of the iPad, but it is possible that Samsung has been emboldened by recent sub-par sales information for the California-based corporation.
It was fully expected that two premium smartphones would be unveiled by Samsung at the August showcase, but now evidence from Samsung's Philippines website suggests that there could be another surprise appearance as well. The Asian site is currently counting down the days and hours until the Unpacked event, and has chosen to do so with a particularly interesting image.
The silhouettes of three devices on Samsung's Philippines website has certainly got tongues wagging, and it does suggest that there will be two phablet-sized releases and a tablet to accompany them as well. It is noticeable that there are two similar-sized devices pictured, and also a significantly larger silhouette, which implies that the Korean manufacturer may release a tablet at Unpacked.
This revelation has led to members of the analyst community questioning precisely what Samsung might unveil at its August conference. There are already two variants of the high-end Galaxy Tab S2 tablet in the public domain, and thus the precise identity of this tablet is a...
More