Good afternoon, my friends. I would like to hear what you think about my technical analysis efforts. I'm a beginner in this area, so don't be too hard on me.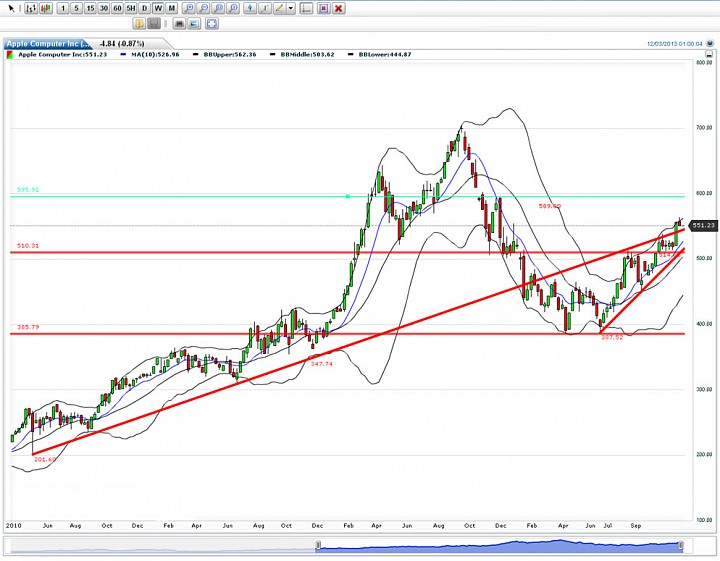 Here's the weekly chart of Apple shares. What do I see here? The line from the USD 201 mark, which I drew to the current price level, seems to be up-to-date. Since 2010 the stock price has reached it three times and then climbed to USD 700. Later the stock jumped back and headed south to the support level of USD 387. Now the line is an important price barrier, only this week the stock stepped over it and now the line is the support level.
This week I need to be cautious or simply wait till Friday evening when important macro data come out stateside (don't remember what the report is called). By Friday I forecast a slight contraction, which is confirmed by the fact that my red line (the stock price should get back to it) was crossed. This is also underscored by the Upper Bollinger Bands, which the price reached (there's a good indicator that I recently discovered for myself). Anything could happen on Friday, though robust US numbers are forecast.
Thank you and look forward to seeing your feedback.