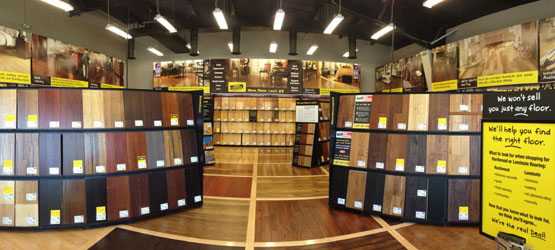 More bad news for flooring manufacturer Lumber Liquidators (NYSE: LL). According to NBC, The U.S. Consumer Product Safety Commission will be investigating and testing products from the flooring company's Chinese manufactures to see if the samples contain high levels of cancer-causing formaldehyde.
According to CPSC Chairman Elliot Kaye, the investigation will make months, not weeks, and will not include destructive testing, NBC reported.
"It is our firm belief that finished product testing, rather than deconstruction, is the best approach to determine consumer safety," Lumber Liquidators said in a statement, according to NBC.
About one month ago, 60 Minutes aired a news feature about the company, claiming the company is using higher than the legal amount of formaldehyde in its products.
NBC commenter Airborne-Dad! said:
"News flash! A lot of the items in your children's schools or your public office space would fail asbestos and formaldehyde tests if destructive testing were performed on them as well. The standards for non-destructive testing are there for a reason. If the product is not damaged, it's fine for it's intended purpose. 60 Minutes performed non standard tests."