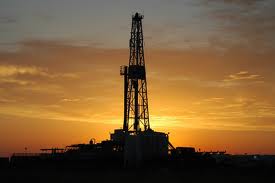 InterOil Corporation (NYSE:IOC)  is a petroleum exploration company that operates in Papua New Guinea. Today the company released a loss of $0.27 per share, this is a smaller loss than last years loss of $0.66 per share. The street expected a loss of $0.07 per share.  Total revenues were $345 million. The company blamed this loss from "an increase in office and administrative expenses of $17.5 million."  
InterOil has a total of $65 million in cash and cash equivalents up from $50 million in December 2012 and 20.5 million in June 2012.  In total, the company has seen a decrease in total Assets from December 2012, from 453 million to 409 million.  There was an increase in liabilities from 527 million to 539 million. The company's current ratio is 1.46, an increase from 1.37 in December 2013.
InterOil has a very large percentage of its assets in inventory, $167 million, a decrease of 19% from a year ago.
As I mentioned earlier, InterOil Corporation's primary focus is Papua New Guinea.  It has petroleum licenses covering 3.9 million acres. In addition, InterOil has an oil refinery and a retail and commercial distribution facility.
In terms of stock growth, the stock price has has a lot of ups and downs since the company went public in 2004 but it has a
general uptrend.  Currently this company has a market cap of 3.73 billion and a beta of 0.8. The stock is currently trading 5.36 times its book value.