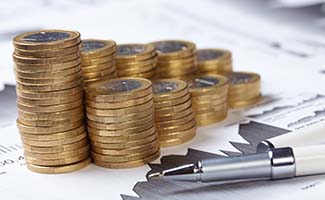 The tech-heavy Nasdaq staged a spectacular rebound to post its longest run of gains in two years on Jul 18. Boosted by stellar results from Netflix, Inc. NFLX , the index has now increased over eight successive sessions. This is its longest stretch of increases since Feb 24, 2015 (when the index had risen over 10 consecutive sessions). But its performance is even more remarkable this time around since it has recovered from a series of recent reverses.
Concerns over overvaluation have plagued the index since June, a month the index closed with losses. Even so, it managed to post the best first half of a year in eight years. This is because investors are continuing to bet on a strong economy and bullish earnings to boost markets. Investing in stocks which make up the Nasdaq continues to make for a profitable proposition at this point in time.
Longest Stretch of Gains since 2015
The primary catalyst for extending this round of gains has been bullish results from Netflix. Shares of the streaming service provider jumped 13.5% after it added over 5.2 million subscribers during the second quarter, much more than the expected 3.2 million. Also, earnings grew 66.7% while revenues increased 32.3% on a year-over-year basis. (Read: Netflix Q2 Earnings Miss, Gains on Subscriber Growth )
Market watchers had backed tech stocks to bounce back, riding on a strong earnings performance. The sector's recent slide had begun on Jun 9, when a report from Goldman Sachs GS triggered off several questions about gains made recently. It questioned the sky-high valuation of tech stocks, particularly the likes of Facebook FB , Amazon AMZN , Apple AAPL , Microsoft MFST and Alphabet GOOGL .
Overvaluation concerns then triggered off a spate of losses for tech stocks. Ultimately, the Nasdaq closed the month of June 0.9% lower. This was the index's first monthly loss since the 2.3% decline in Oct 2016.
Solid First Half Performance, Strong Fundamentals
Despite the decline in June, the Nasdaq still managed to finish the second half 14.1% higher. Additionally, the index recorded its best performance for the same period since 2009. At that time, the Nasdaq had...
More