Editor's Note: Kitco readers, have your say! Check out our newest feature – KITCO CHAT! – where you can share your comments and ask questions directly to us.
(Kitco News) - With few major headline grabbing deals in the marketplace, Wheaton Precious Metals (NYSE: WPM, TSX: WPM) is using its cash flow in another way to attract investors to the much beat up mining sector.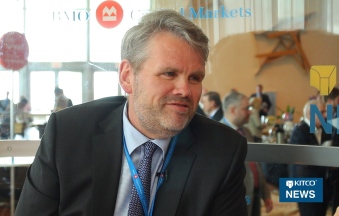 In its earnings report, released Thursday evening, the gold and silver streaming company, formerly known as Silver Wheaton, announced that it would increase its dividend to $0.10 per common share, a 43% increase from the previous quarter's payout.
In an interview with Kitco News, Randy Smallwood, president of Wheaton Precious Metals said that the dividend now represents 30% of the company's free cash flow.
"We think our stock is very undervalued relative to our peers," he said. "We are generating more metal than anyone of our peers; we're generating substantially more cash flow than anyone and we are only paying back 20% of our cash flow to our investors. We thought this would be a good way to highlight the strength of our company."
Smallwood's comments come the day after the company announced set second quarter earnings of million dollars or $0.15 per share, up from net earnings of $60 million or $0.14 seen in the second quarter of 2016.
In the second quarter of this year...
More