Retail Sales: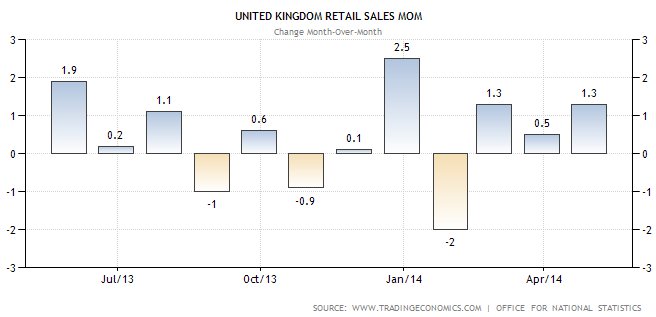 (source: tradingeconomics.com)
Retail Sales April (m/m): 1.3%
Forecast: 0.4%
March (m/m): 0.5% (revised up from 0.1%)
The year-on-year data has been so far in 2014.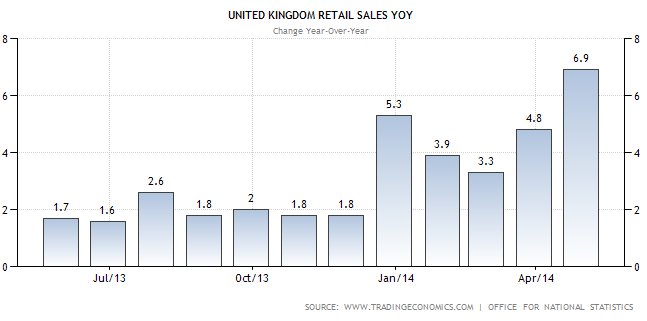 Retail Sales April (y/y): 6.9%
March (y/y): 4.8%
BoE Meeting Minutes:
Official release:
Minutes of the Monetary Policy Committee Meeting 7 and 8 May 2014
The minutes reveal a growing hawkish sentiment within the MPC, as the committee saw a "less fragile" recovery, and a "benign" global backdrop. 
Investors and traders have been pricing in a rate increase early to mid-2015. The tone of the recent minutes and this week's
inflation data
adds weight to these rate-hike expectations.