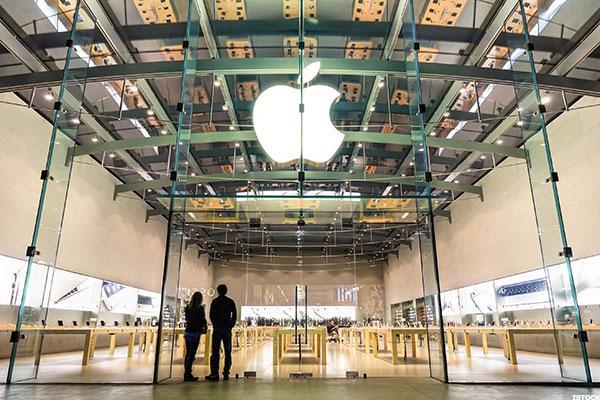 NEW YORK (TheStreet) -- Apple (AAPL) is like the "Jason Bourne of the tech world" because it has dodged a number of trials, Drexel Hamilton global head of technology hardware & software Brian White said on CNBC's "Closing Bell" Thursday afternoon.
"I mean the FBI's been after them, China government shut down their iTunes movies and books, you've got the EU going after them on taxes, and the short-sellers chasing them all year. It's very similar to 2013," he said.
However, Apple stock is down over 5% in the past year.
That's because the tech giant is going through a "bottoming process," White said. The iPhone cycle bottomed in the March quarter, and the sales and profits cycle bottomed in the June quarter. But the process will end, so the firm remains "aggressive buyers" of Apple, he said.
Apple could...
More