Trade with confidence. Are you a professional trader? Be the first to get the alert with Benzinga Pro's real-time newsfeed and audio squawk and never miss an opportunity again.
Don't miss the chance to try it FREE today.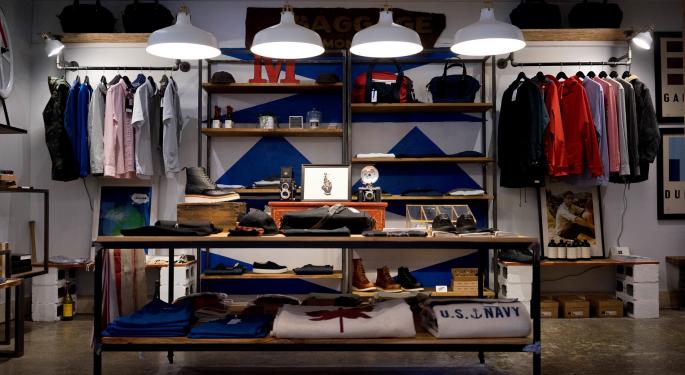 A number of companies in the Retail sector posted monthly retail metrics this week, on Wednesday and Thursday.
A very important day for retail investors in years past, the first Thursday of each month was known to be marked off on calendars as a day when an important metric, same-store sales, could be collected sectorwide. Since several of the sectors largest companies disclosed they would stop offering this monthly data, however, trader's perceived value of the first Thursday of every month has diminished substantially.
"It really used to be a way to tell if certain sectors of retail were trending above or below others," the Talented Blonde's Kristin Bentz told Benzinga. "But now investors really need to look at individual performance, do channel checks, talk to staff - that's what I do." Wise words from an industry vet.
Just six or so companies still report same-store sales on the first Thursday of the month.
L Brands Inc LB - Same-store sales (often referred to as comparable-store sales or comps) up 1 percent. The company said first-quarter earnings are expected to be at the high end of the previously issued range.
© 2016 Benzinga.com. Benzinga does not provide investment advice. All rights reserved.