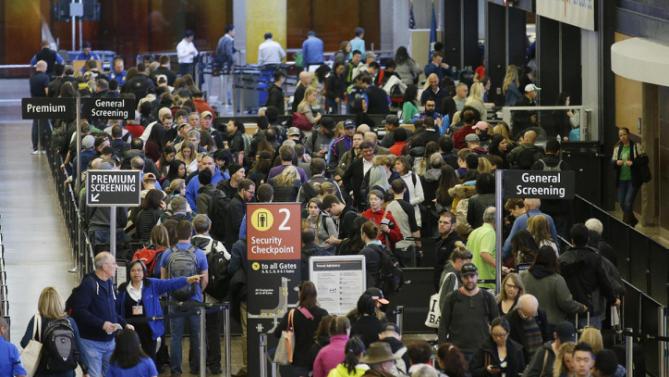 DALLAS (AP) -- Two U.S. senators say one way to reduce long airport security lines this summer is for airlines to drop their fees on checking luggage.
It's the latest suggestion for dealing with what could be a hellish summer at the nation's airports. Airlines are already warning passengers to arrive at least two hours early to get through security and catch their flights.
Massachusetts Democrat Edward Markey and Connecticut Democrat Richard Blumenthal said...
More