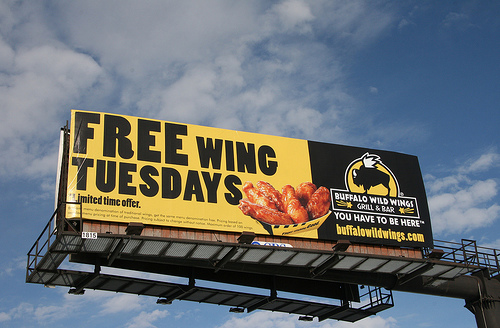 (image source: houstonpress)
Buffalo Wild Wings (NASDAQ:BWLD) blew past forecast estimates for third quarter earnings. The restaurant chain reported profits of 95 cents per share or 17.9 million, which beat estimates by 10 cents. Sales were $4.3 million higher than forecasted. Lower cost for chicken wings played a huge part for the strong growth in sales. For example, sales rose 28 percent compared to a year ago. In addition, company operated stores saw an increase of 4.8 percent for same-store sales. Moreover, franchise operators also saw a rise in same-store sales. Currently, the stock is trading above 8 percent.
In general, the restaurant chain is just a great atmosphere to enjoy wings with friends over sports. The company has great deals for the football season, especially for Monday Night Football.