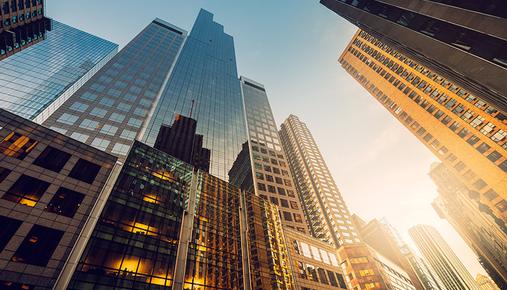 Earnings season is getting into full swing this week with several sector giants reporting Q2 results. On Tuesday, International Business Machines (IBM), pharma giant Johnson & Johnson (JNJ), and defense bellwether Lockheed Martin (LMT) report second-quarter earnings before market open.
IBM Earnings
In the last quarter, IBM beat earnings expectations, but missed revenue estimates partially due to delayed closing on some of its major cloud deals, including its $1.7 billion deal with U.K. bank Lloyd's that closed this quarter. Some analysts have drawn comparisons between Oracle (ORCL) and IBM's efforts to transition from legacy technology businesses with declining revenues to cloud-based products and services.
For Q2, IBM is expected to report earnings of $2.73 per share, down from $2.95 per share in Q2 2016, on revenue of $19.46 billion, according to consensus third-party analyst estimates. For the past 20 quarters, the company has posted consecutive quarterly revenue declines, a trend that analysts expect to continue this quarter based on estimates.
Options traders have priced in a 3.8% potential share price move in either direction around the earnings release, according to the Market Maker Move™ indicator on the thinkorswim® platform. In short-term options trading leading up to the earnings release at the July 21 monthly expiration, calls have been active at the 155 and 160 strike prices while puts have been active at the 150 strike. The implied volatility sits at the 67th percentile.
Note: Call options represent the right, but not the obligation, to buy the underlying security at a predetermined price over a set period of time. Put options represent the right, but not the...
More