Nokia (NOK) is back. With phones. The 3310, known for its indestructibility and long battery life, is making a comeback. For Nokia shareholders, the triumphant return to the phone market is a non-event. The phone does not work in Canada or in the U.S. So why release it?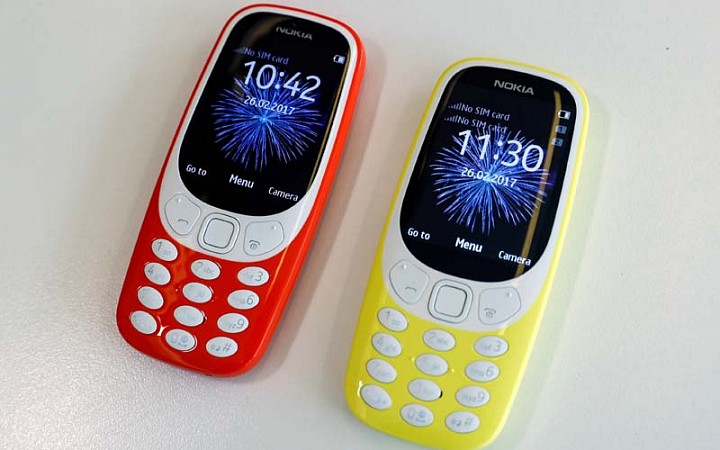 Nokia's transition away from the smartphone market and towards networking is pivotal to the company's rebound strategy. It acquired Alcatel-Lucent, gaining valuable IP and 4G technology. The combined company is now developing 5G, a low-latency network solution that IoT needs.
Targeting 3310 in markets using GSM 900 and 1800 Mhz is puzzling. HMD Global, which owns the phone brand, may want to test the markets first. Establishing the brand awareness in emerging markets first, the company could continue slowly growing phone market share through other retro-phone releases.
The frequency of mentions surged on February 26 – 27, when HMD announced the 3310 at the mobile conference. Since January, shares of Nokia climbed higher. The stock is up a solid 24% in the last quarter:

Source: https://www.tickertags.com
Unfortunately, the roadblock is clear for the Nokia brand. Smartphones dominate the mobile phone market now. Texting and talking on the phone are now pushed aside with instant messaging, surfing, playing games, and chatting on FB Messenger on smartphones. Unless there is a Nokia Android, this phone initiative will not get far.
Related: BlackBerry announced an Android running on a 4.5" screen and having a QWERTY keyboard with a fingerprint space bar scanner. Buffett said Apple is number 2 in biggest position. No one talks about or hears anything on Microsoft's WP10 (windows phone).
Are phones back? Will you get this 'burner phone' and if so, why?