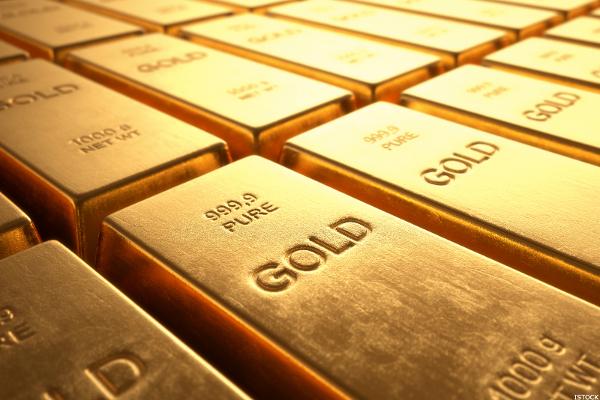 NEW YORK (TheStreet) -- Shares of Gold Fields (GFI) were down late Friday afternoon as gold prices fell.
Gold for December delivery was down 0.74% to $1,347.30 per ounce on the COMEX.
The precious metal was falling as the dollar gained, making gold and silver more expensive and therefore less attractive to foreign investors.
Earlier this week, minutes from the July Federal Reserve meeting were released and seemed to indicate that policymakers were torn about when and to what extent to increase rates. Gold climbed as uncertainty rose.
This morning, however, San...
More