The Aussie has sunk more than 600 pips since reaching a high in mid October.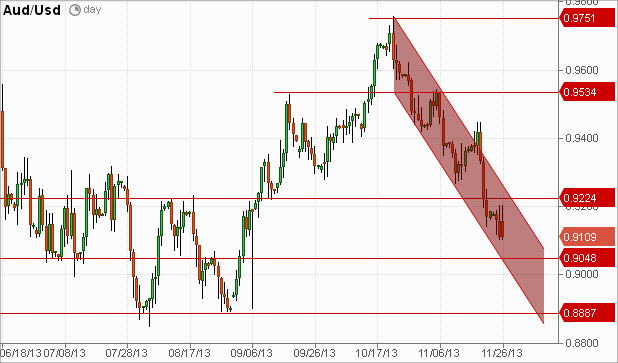 Looking at the daily chart, we have moved through an important level at 0.9225 last week, and the question is how much lower can the Aussie go?

I have two important levels marked to the downside.

The 0.9050 level has acted both as support and resistance during a period of sideways action through July and August, and so may have some orders clustered around there and is my first guess at where we may find some buying interest.

However, if that level does not hold we have to look to the lows from that ranging action which come in just below the 0.89 handle. that's still about 200 pips away from current prices.

To the topside, its important now to see what happens back near the 0.9225 area as that may turn from a level of support to resistance if the Aussie will continue to be pressured.