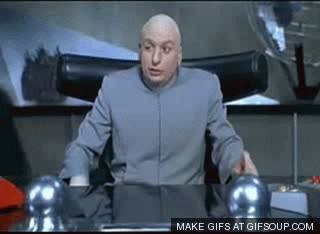 One Million Dollars!  
That seemed like a lot just two weeks ago, when we did our September Portfolio Review but, as I said at the time, though mainly in cash, we had kept a very bullish set of "losing" position in the Long-Term Portfolio (LTP) as we expected the next stage of the up cycle to include our beaten down oil and materials stocks.  
Boy did we nail that one!  In just two weeks, our paired Short-Term Portfolio (STP) and LTP combo have gained $91,154 to bring our combined total to $1,112,035.60 – a new high and up 85% since our Thanksgiving, 2013 start date.  Much more impressive though, than making 85% in two years, is making another 9.1% in two weeks!
We didn't do anything fancy, these are essentially the same positions we featured in our last Portfolio Review – we simply left them alone to do their thing – as we should be doing with our long-term plays.  The key to our success was sticking with our strategy and our strategy included:
Taking our winners off the table when we felt the market was getting toppy  
Evaluating all of our remaining positions
Cutting the positions we no longer had faith in 
Adding to or adjusting the positions that remained to maximize their profit potential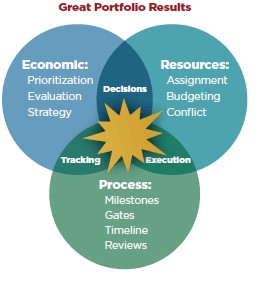 Our paired portfolio strategy essentially forces us to buy low and sell high.  By scaling into a diversified group of positions, including a healthy amount of market shorts at any given time – it's virtually impossible for at least some of our positions not to be winning in almost any market conditions.  Then we simply cash in our winner and use that money to scale into our "losers" – if we believe they are only victims of a cycle moving against them – as opposed to having fundamentally lost something since our original investment.  
Usually, we don't run our virtual portfolios for more than a year because people like to feel they are starting fresh but, two years ago, I decided we need to make a point about our Long-Term Investing Strategy (see "" for details).  We discussed our strategy for the new long and short-term paired portfolios at our Nov, 2013 Live Las Vegas Seminar – as detailed in our 12/3/13 trade review – so I won't get back into it here and our Members can follow all the trade updates in our Portfolio Review section.  
The short story is, we have a long-term portfolio based on our Tree-Planting Strategy based on our broad concepts discussed in "How To Get Rich Slowly", "How to Buy a Stock for a 15-20% Discount" and our "7 Steps to Consistently Making 30-40% Annual Returns."  As you can see from the dates of those links – this is just the basic stuff we've been teaching our Members since day one.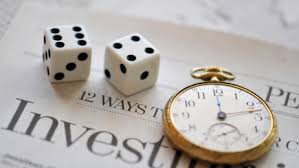 The problem is, by closing our portfolios annually, we were not hammering home the value of playing these strategies out over time.  We were also not playing out the main advantage of our system, which is selling the winners in each cycle and adjusting the losers.  By arbitrarily closing out the portfolio in just 12 months – we ended up taking losses we never should have taken and the long-term lessons were not getting across.  
The benefits of discounting your entries don't stop in the first year.  In fact, they accumulate over time and that is why we are now seeing the returns on our portfolios accelerating – even though we've moved them to 90% cash positions.   The fact is, we always have mainly cash positions but we started out with $600,000 and used about 30% of our cash and now we have $1.1M and are using 10% of our cash – it's about the same amount – more in fact, as we're using roughly the same amount of margin (35%)!  
That's another thing about our strategies – we leave TONS of sideline margin we can play with and we use that margin to pursue our 15-20% discounted entries so there's almost never a stock in our portfolio that we didn't enter at a very favorable price.  The key that we were missing by closing our portfolios annually is that, AFTER we get that initial cheap entry, we then (assuming we like the stock) give ourselves ANOTHER 15-20% discount in year two.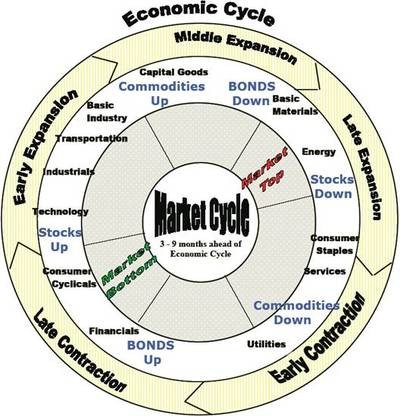 In this particular cycle, that was extremely useful as our system forced us to buy more and more energy and materials plays on the way down – to the point that they dominated our Long-Term Portfolio as they bottomed out this summer.  
Our system also gave us good reason to cash out our Technology, Consumer (even our beloved AAPL!) and Financial longs as the market began to look toppy and we took the cash from our winners and plowed it right back into the "losers" exactly when they were at their cheapest prices.  
We are, of course, value investors at Philstockworld - so we are constantly evaluating our positions with regular reviews in our Live Member Chat Room at PSW (this is the only commercial).  Therefore (and this makes our lives easy), if a stock is in our portfolio and the PRICE (not value) drops, we almost reflexively buy more of it!  On August 24th, for example, when the market was crashing, our Members were BUYBUYBUYing.  In fact, I said to our Members at 9:42 that morning:
I think this is almost a flash-crash.  Someone (thing) is selling with abandon.  I think since we wanted to grab a long, we should and I nominate Dow (/YM) at 15,600, which is more than 10% down for at least a bounce and the DIA Sept $155s at $6.75 were $13 on Friday and I like them for a gamble with the intention of selling the $159s for $6 on a bounce (now $5.20) so 20 of those for the 5% Portfolio with a stop at $6 or if the Dow can't hold 15,600.

As you can see, we called the non-spike low and those /YM Futures contracts paid $5 per point per contract or $4,500 each at 16,300 and another $5,000 as of this week at 17,300.  Of course, we take the quick money and run on the Futures (and we have a FREE Live Futures Trading Webinar this Tuesday at 1pm, EST – stay tuned for details).  The play we held on to was the September spread and the DIA Sept $155 calls expired on Sept 18th at $8.54 (up 26%) but, because of our strategy – we quickly took $6 back to drop our net entry to 0.75 cash and then collected $4 at expiration for a $3.25 gain (433% or +$6,500 on 20 contracts) vs the $1.79 gain (26%) we would have had without the hedge.  
These are the kinds of strategies we teach our Members at PSW and this is why we are able to be so effective with so little cash in play.  That DIA trade played out over less than 30 days but it's the same kind of strategy we play out with our Long-Term Portfolio positions over 30 MONTHS!  That's why our gains become exponentially larger as time goes by.   The same is true for our Butterfly Portfolio (and we have an upcoming Live Seminar for that strategy in Washington DC on Nov 14th):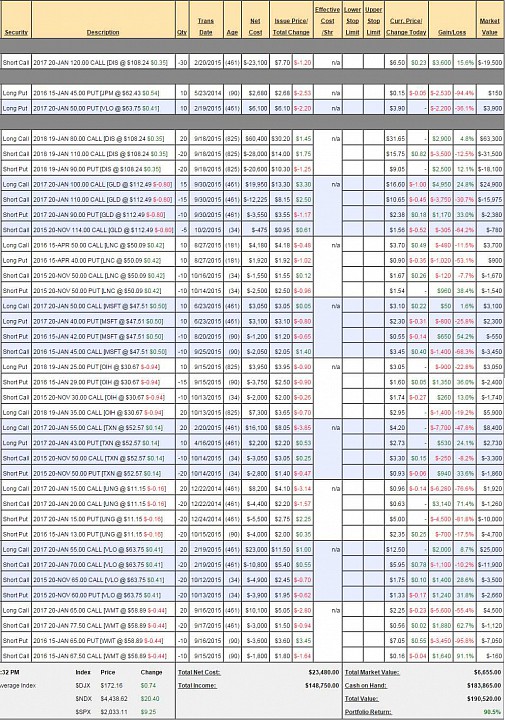 It's all about whittling away at your cost basis over time while continuing to follow our core "" strategy for selling premium, which keeps a constant flow of cash dropping to our bottom line – no matter what the market conditions are.  Like any of our strategies we stick with over time, the returns on our very conservative, very low-touch Butterfly Portfolio have blossomed over time and now even that portfolio is up $13,595 (13.6%) in the two weeks since our September review.  
This is simply because we have, after two years, lowered the cost basis so much on our long positions, that the short money we collect by "Being the House" is, as The Donald would say, HUGE.  There's really nothing very complicated about what we're doing (it's only a 6-hour seminar!), we simply do what rich people have been doing for thousands of years – we're being landlords.  But, instead of buying land and renting it to the peasants who want to farm it, we're buying stock and renting it out to suckers who think they know which way it's going to go.  We are StockLords!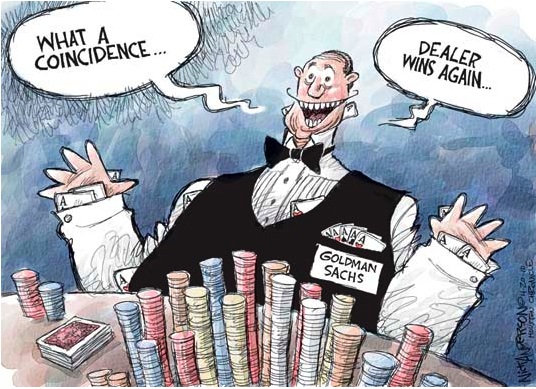 Like any good bookie, we balance out our risks on both sides of the table so that, for every loss we have to pay, there are offsetting gains and sometimes, in months like this past one – our stocks finish back where they started and our suckers on both sides fail to beat the spread and we collect ALL the money!  That's it – now you don't need to go to the seminar…  8-)  
What?  You want to know how to select and manage the stocks?  OK, maybe you should go to the seminar then.  Still, it's not a complicated strategy and it's perfect for people who don't want to actively manage their portfolios.  The strategy works with either monthly or quarterly adjustments, so it's great for when you want to take a long vacation and you simply switch all your short expiration dates past the time you return.  It takes a really huge market swing to throw this (my  favorite) portfolio off track.  
We have 3 other virtual portfolios that we track at Philstockworld, there's our Long-Term Portfolio and our Short-Term Portfolio, which we discussed above and will discuss in more detail in Part 2 of this post (sorry, Members Only) and then there's our $100,000 Options Opportunity Portfolio, which we just reviewed over at Seeking Alpha, who have partnered with us to present this one to their audience as well.  That portfolio is our newest, we began on August 8th and already we're up 16% in just over two months – well ahead of our 5% monthly goal.  
Options Opportunity is aggressive and short-term oriented – frankly, it's something fun to do while we wait for our longer-term positions to mature – which can be like watching paint dry.  Of course, good investing should be boring.  Warren Buffett didn't become the World's richest man by seeking exciting investments.  In fact, Buffett is living proof of the maxim: "Slow and steady wins the race."  That sums up our core strategy as well – you don't have to seek glory to make glorious returns.  
Provided courtesy of Phil's Stock World.
Would you like to read up-to-date articles on the day they are posted? Click here to become a part of our growing community and learn how to stop gambling with your investments. We will teach you to BE THE HOUSE - Not the Gambler!