The EUR/GBP has been choppy. It recently broke a consolidation to the downside, but immediately popped back up. The false bearish breakdown might translate to a bullish breakout. 

EUR/GBP Daily Chart 9/28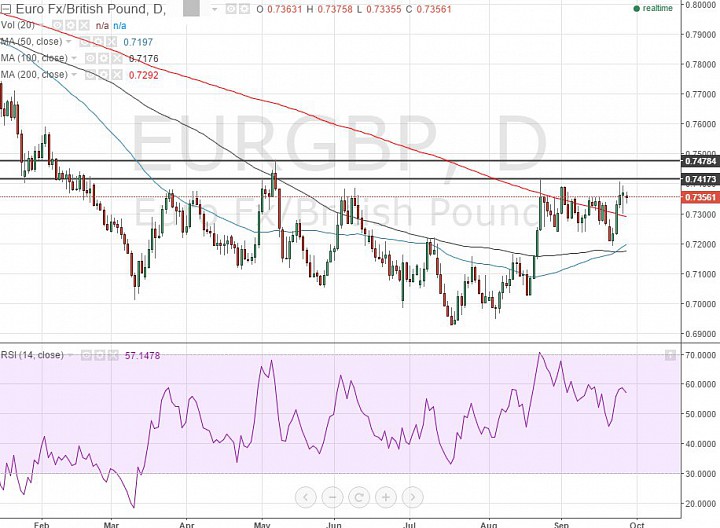 (click to enlarge)

Although price action since mid-July has been bullish, and the latest price action is also bullish, the bulls have quite a challenge ahead just below the 0.75 handle. There is a resistance area that has been holding price action bearish-neutral since February. 

We see that price action has been mostly sideways since February, forming what could be a price bottom, such as a rounded bottom. If so, the 0.7480 area is going to be critical because it represents the neckline of this mult-month potential "price bottom".
Simply, if we believe the EUR/GBP is still going to be pressured, we can look for a sell here in the 0.74-0.75 area. Otherwise, I would wait for a break above 0.75 before planning buy-on-a-dip strategies for the short to medium-term.