While the uncertainty related to the Fed rate hike continues, macroeconomic headwinds continue to loom large in China and the global markets hardly show any signs of a return to health.
Will It/Won't It?
The Oct 28 release of the U.S. Federal Reserve reaffirmed the current 0–0.25% interest rate and termed it as "appropriate." While there is still uncertainty over the timing of a rate hike, the release mentioned that the Federal Open Market Committee "will assess progress -- both realized and expected -- toward its objectives of maximum employment and 2 percent inflation" in determining whether it will be proper to raise the target range at its next meeting.
Moreover, the U.S. gross domestic product (GDP) increased at a 1.5% annual rate in the third quarter compared with 3.9% in the previous quarter, as per recently released U.S. GDP data. The deceleration in the third quarter primarily reflects a downturn in private inventory investment and deceleration in exports, nonresidential fixed investment, personal consumption expenditures, state and local government spending, and residential fixed investment that were partly offset by a deceleration in imports, thereby cutting short the hopes of a rate hike in December this year.
Moreover, concerns related to China are likely to linger with the country's banking industry bearing the brunt of the country's economic slowdown with its big four state-owned banks reporting profit growth below 1% in the first three quarters.
In addition, combining the actual results from the 253 S&P 500 members with estimates for the still-to-come 247 index members, total earnings for the index are expected to decline 2.7% from the same period last year on a 3.9% decline in revenues in the third quarter of 2015. This would follow the 2.1% decline in earnings on 5.7% lower revenues in the preceding quarter.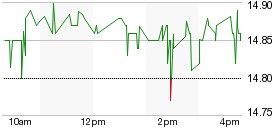 Moreover...
More