Invest with Confidence. Are you a financial professional? Stay on top of your portfolio with Benzinga Pro's real-time newsfeed and alerts and never miss a headline again.
Don't miss the chance to try it FREE today.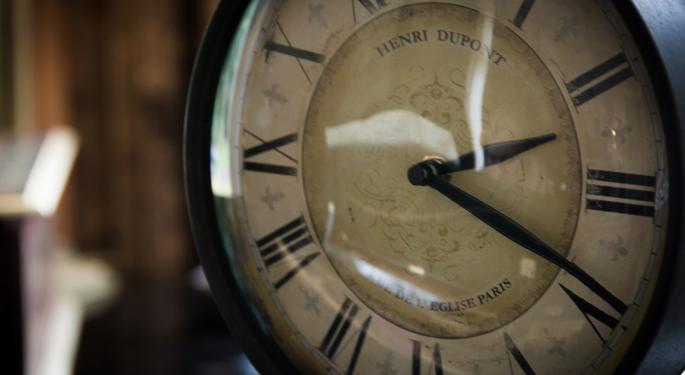 Deutsche Bank has warned that it still sees low investor interest in the small- and mid-cap Internet space, despite a strong bounce back in shares off February lows. The firm highlighted three companies within the space: Yelp Inc YELP 2.88%, Shutterstock Inc SSTK 2.23% and Zillow Group, Inc.-Class C Z 0.22%.
The brokerage also noted that Yelp has the most upside risk heading into first quarter results, while Zillow has the most downside risk following its recent run-up, a stretched valuation and ongoing litigation risk.
Yelp
Yelp is reporting its first-quarter results on May 5. The Street expects a loss of $0.16 a share and revenue of $155.57 million.
"We view 1Q results as pivotal for Yelp, as the company needs to prove (1) the sales headcount ramp in mid-2015 can bear fruit and (2) that the termination of display revenue in 2016 will not leave a big EBITDA hole," analyst Lloyd Walmsley wrote in a note.
Yelp's quarterly results will be watched even more closely after hedge fund manager David Einhorn of Greenlight Capital announced a new position in the search and review site. Einhorn said he rates the stock "five stars," as he thinks that the company has the potential to double its revenues by 2019.
Related Link: All You Need To Know From David Einhorn's Q1 Letter To Greenlight Investors
Yelp guided first-quarter revenue to be in the range of $154 million–$157 million, and Walmsley, who expects revenue of $155.3 million, said, "Achieving the midpoint of revenue guidance for 1Q looks achievable."
"We think solid trends for net new LAAs and Local Advertising revenue gains, plus a strong hire in Lanny Baker as the new CFO, could bring some investor interest back to the name," the analyst noted.
Shutterstock
Shutterstock will report on Wednesday, May 4 before market opens, and Wall Street analysts project earnings of $0.29 a share on revenue of $115.85 million. Walmsley noted the recent rebound in shares leaves Shutterstock with less room for error.
"We expect robust growth in Enterprise and Video to continue, with attention increasingly focused on core growth deceleration. Concerns around increasing competitive pressure and EBITDA margin risk keep us on the sidelines," Walmsley stated.
For Zillow, which will report first-quarter results on May 3 after market close, the analyst expects subscriber declines to moderate slightly offset by strong ARPU gains. Analysts expect a loss of $0.09 and revenue of $176.10 million.
"We expect net agent count to decline by 4k q/q to 88.4k agents, a slight moderation from the 4.6k q/q decline last quarter. We expect Agent ARPU to increase +11 percent q/q to $485, reflecting more spend from teams as well as the unbundling of protected listings into a separate product," the analyst added.
Investors will be focusing on the litigation and whether the trial is impacting business. Zillow is mired in a lawsuit with the trade group for its customers and a competitor claiming $1.8 billion in damages.
Walmsley rates all the three stocks at Hold, with price target of $20 on Yelp, $41 on Shutterstock and $18 on Zillow.
At Time Of Writing...
Yelp was up 2.88 percent on the day at $22.13.
Zillow's class C shares were down 0.24 percent at $25.03.
Shutterstock was down 2.18 percent at $04.84.
Date
Firm
Action
From
To
Mar 2016
Mizuho Securities
Initiates Coverage on
Neutral
Mar 2016
UBS
Downgrades
Neutral
Sell
Feb 2016
Tigress Financial
Upgrades
Neutral
Buy
© 2016 Benzinga.com. Benzinga does not provide investment advice. All rights reserved.