June NFP: 288K
Forecast: 214K
Previous: 217K
Unemployment Rate: 6.1%
Forecast: 6.3%
Previous: 6.3%
This shattered forecasts and is giving the USD a boost. Check out the USD/JPY and EUR/USD breaking/challenging trendlines.
USD/JPY 4H chart, 7/3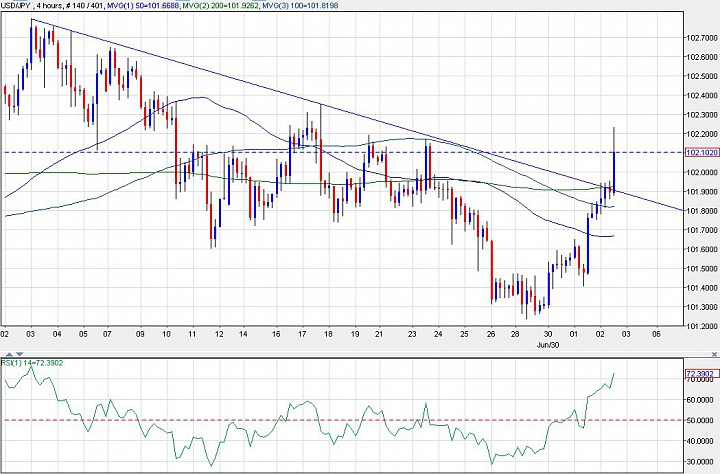 The breakout is putting the USD/JPY back into consolidation mode. In the short-term though there is some bullish bias toward the June high near 102.80
EUR/USD 4H chart, 7/3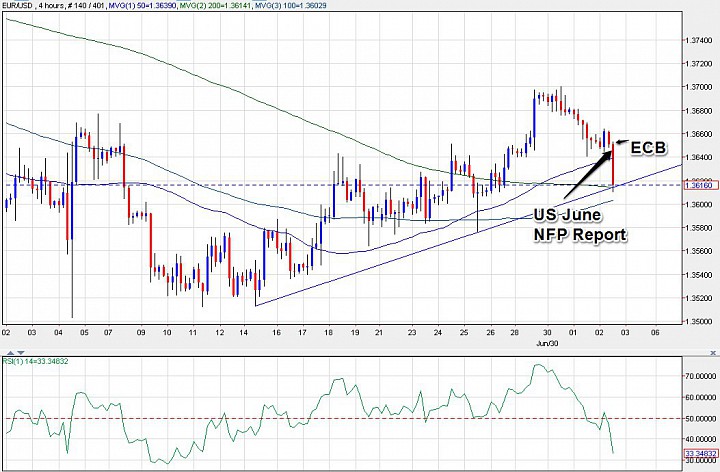 The ECB did not give the market anything new to go on. If the EUR/USD breaks below that trendline in the 4H chart, it exposes the lows just above 1.35.