Credit Acceptance Corporation (CACC) is a provider of financing programs to automobile dealers that enable them to sell vehicles to consumers. The company's financing programs are offered through a nationwide network of automobile dealers; from repeat and referral sales generated by customers, and from sales to customers responding to advertisements for it products. It is reporting earnings on Friday, July 29, after market close: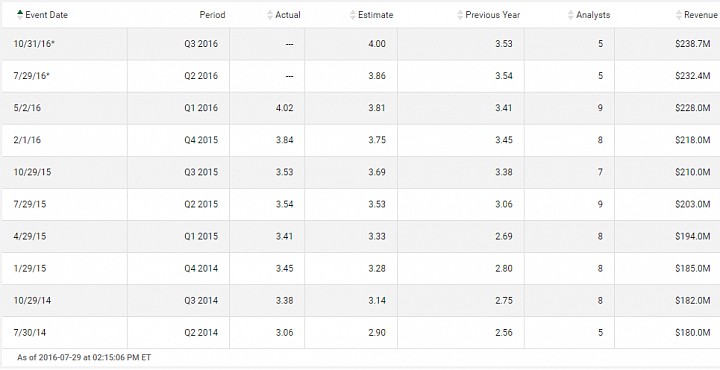 (Source: TD Waterhouse)
As evident from the above, the company beat earnings estimates in 88% of time in the last eight quarters, underperforming or showing in-line results in 12% of time, and has seen substantial volatility in the market price of its stock over the last three months (mostly Brexit-related):
<!== INSTRUMENT %% %60% ==!>
The market participants expect the following numbers over the next few quarters, including the upcoming one: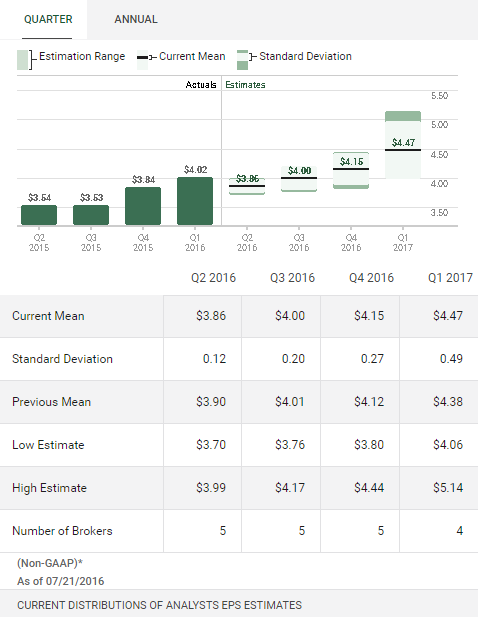 (Source: TD Waterhouse)
On the other hand, market data show that the August options are relatively cheap: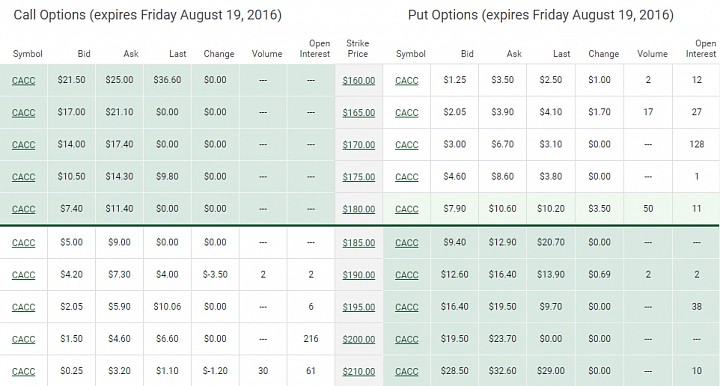 (Source: TD Waterhouse)
The monthly straddles (options with a strike price of $180.00) are worth around 11.9% of the current market price of the stock. Historically, the stock has been more volatile than that on a monthly basis over the last year:

(Source: Google Finance. Calculations by author)
As you can see, the stock has had a monthly standard deviation of 14.0% over the last 52 weeks, while the straddle expiring in a bit less than a month has an implied monthly volatility of around 11.9% (calculated based on 15 business days remaining until expiration), also including volatility from the earnings event this week. I therefore see signs of fair valuation of these options.
Investors can also be interested in selling out-of-money options to partially finance the straddles (i.e. "funding"). On the one hand, this will limit expected returns. On the other hand, this action will minimize losses in the event the stock does not move swiftly over the next three weeks.
I am personally uncomfortable will buying the options at such high prices. Hence, I am thinking about selling them and hedging the undesirable exposure by buying strangles (+-5% away from the breakeven price).
What do you think of this trade?