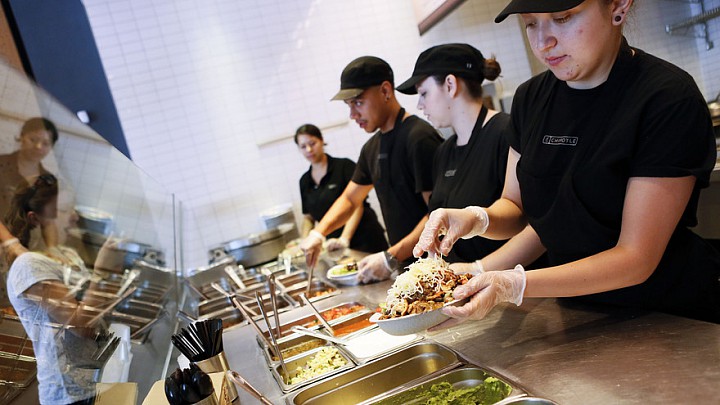 The restaurant industry, under pressure to retain talent in a competitive market for skilled labor, is turning to higher wages and better perks to draw and keep valuable employees.
That is making food service increasingly attractive for older, career-minded individuals in search of professional advancement and better pay, industry experts say. And while some researchers express concern that increased expenditure on worker pay, benefits and training could lead to a rise in prices, others believe companies will benefit from lower turnover and a better customer experience.
"There are a number of advantages to paying higher wages," said Richard Ghiselli, head of the School of Hospitality & Tourism Management at Purdue University, in an email.
Research conducted last year by the National Restaurant Association found that 17% of restaurant operators think recruitment and retention is their top challenge, up from 7% two years ago.
"As the economy improves, retention becomes a much higher challenge," said Hudson Riehle, senior vice president of research for the trade group.
That is leading many companies in the industry to re-think the way they recruit, staff, train and compensate employees. "Now we are considering creating longer‐term positions that will provide a level of support for a family," wrote Ghiselli.
That stands to benefit consumers and the industry, according to Ghiselli, because better compensation could reduce turnover and improve service. "A more stable, skilled and committed workforce would help eliminate the inadequate...
More