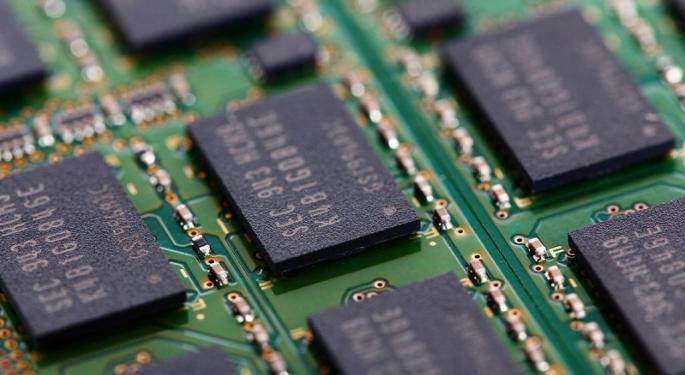 QUALCOMM Inc. QCOM disclosed its agreement to buy NXP Semiconductors N.V. NXPI for $110 a share in cash translating into a total enterprise value of about $47 billion. The transaction is predicted to close before the current year ends.
Qualcomm's subsidiary would start a tender offer to buy NXP shares for $110 in cash. Qualcomm plans to fund the transaction with the available cash on hand besides fresh debt without disturbing the current invest-grade credit rating.
The agreement conditioned that a minimum of 95 percent of the shareholders should approve the sale of asset and a minimum of 80 percent of the outstanding shares should be tendered in the tender offer.
Qualcomm CEO Steve Mollenkopf commented, "By joining Qualcomm's leading SoC capabilities and technology roadmap with NXP's leading industry sales channels and positions in automotive, security and IoT, we will be even better positioned to empower customers and consumers to realize all the benefits of the intelligently connected world."
The merged entity is predicted to deliver revenues of over $30 billion annually with leadership positions in mobile, automotive, IoT, security, RF and networking. The company claimed that the transaction has significant financial gains.
NXP Semiconductors advanced 2.73 percent to $101.35, while QCOM gained 2.64 percent to $70.00 in the pre-market session.
© 2016 Benzinga.com. Benzinga does not provide investment advice. All rights reserved.