We have been seeing a setback in the housing market. Today, we got another sign of this downturn. We can blame it on the weather, but the trend started before the winter.

Pending Home Sales:

Pending Home Sales in January inched up 0.1%, after a -8.7% plunge in December. After a big slide like that, a 0.1% increase basically means the drop has stabilized in January. Forecasts called for a 2.9% increase.

On the year, the pending home sales fell 9%.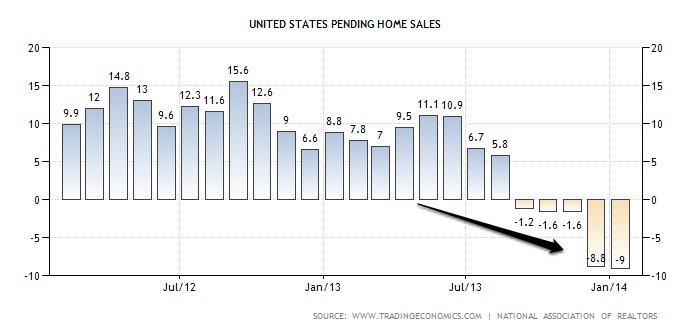 (Pending Home Sales since 2011. Source: Tradingeconomics.com)

The main contributing factor is the rise in home prices and mortgage rates eroding affordability of potential home buyers. Here's a chart of the median home prices since 2011: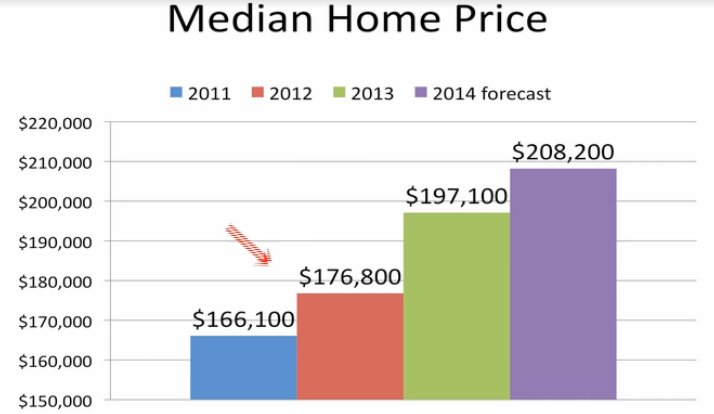 (source:
NAR
)
First Time Buyers at Historic Low:
Another concerning stat the NAR showed was the decline in first-time buyers, which is at an all-time low. Subdued job market for college graduates, stricter underwriting criteria, and lack of inventory are to blame, according to NAR chief economist Lawrence Yun.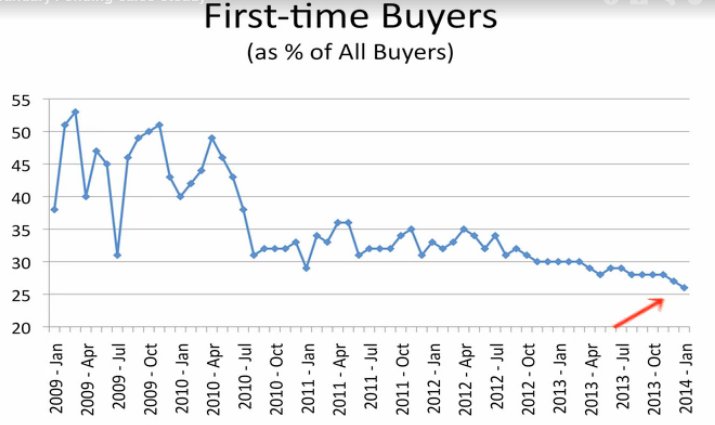 Source:
NAR
Long Way to Go:

We have a long way to go before "fixing" the housing market. Job market needs to be better. Home builders need confidence to build more. Demand and Supply of homes have this chicken-egg dynamic so they will have to be lock-stepped. But relaxing underwriting standards is separately dependent on legislature. Mortgage rates will be rely on the interplay of financial markets and monetary policy.