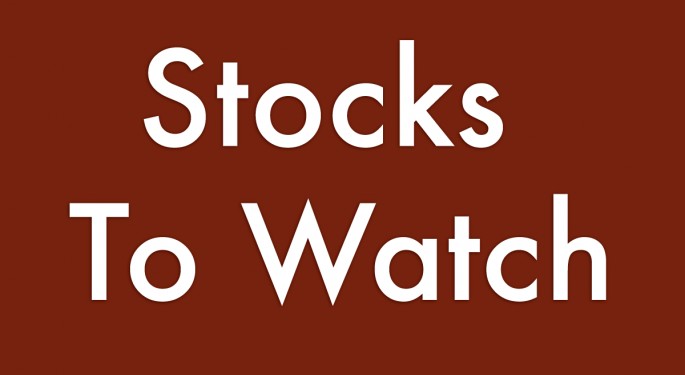 Some of the stocks that may grab investor focus today are:
Alphabet Inc GOOGL reported stronger-than-expected results for its third quarter. The company also announced a $7 billion stock buyback plan. Alphabet shares gained 1.07 percent to $826.10 in the after-hours trading session.
Expedia Inc EXPE reported weaker-than-expected earnings for its third quarter, but sales exceeded expectations. Expedia shares rose 1.47 percent to $128.28 in the after-hours trading session.
Find out what's going on in today's market and bring any questions you have to Benzinga's PreMarket Prep.
Analysts are expecting Exxon Mobil Corporation XOM to have earned $0.67 per share on revenue of $61.34 billion in the latest quarter. Exxon Mobil will release earnings before the markets open. Exxon Mobil shares rose 0.08 percent to $86.99 in after-hours trading.
McKesson Corporation MCK reported downbeat earnings for its second quarter and lowered its FY17 earnings outlook. McKesson also reported a new $4 billion buyback plan. McKesson shares tumbled 12.15 percent to $141.00 in the after-hours trading session.
Before the opening bell, Royal Caribbean Cruises Ltd RCL is estimated to report its quarterly earnings at $3.13 per share on revenue of $2.58 billion. Royal Caribbean shares dropped 2.65 percent to close at $68.05 on Thursday.
© 2016 Benzinga.com. Benzinga does not provide investment advice. All rights reserved.