Existing Home Sales for March came in at 4.59M, which was basically the same as the 4.60M in February.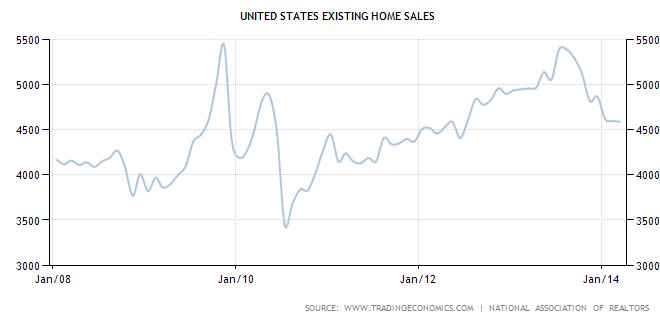 (source: tradingeconomics.com)
As you can see in the historic chart of the data, the March reading continues a declining trend in existing home sales and is not a good sign for for the US economic recovery. 

Looking at the USD/JPY, this data did not seem to be hampered by this poor economic data. It should be noted that economists had an even more pessimistic forecast of around 4.57M, so the 4.59M was actually better than expected.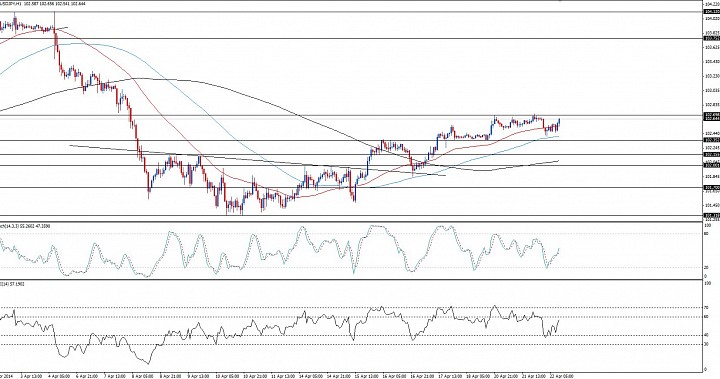 (usdjpy 4h chart, 4/22)
USD/JPY looks poised to test the 102.70 resistance pivot and has the 103 handle in sight during the 4/22 US session. 
We can say USD/JPY is bullish in the short-term since finding support at 101.31. At this point a break below 102.35 would shift the usd-yen pair from bullish to neutral-bearish.