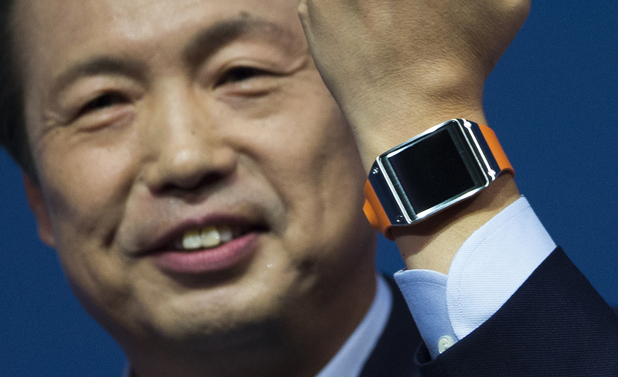 Wow, guys! Smartwatches were launched by two companies at the same time. It's very interesting for me, which device will be more popular ))) I have faith in Samsung, and u?
Samsung Electronics Co Ltd and Qualcomm Inc unveiled smartwatches on Wednesday, tapping a potential "wearables" market worth an estimated $50 billion as the high-end mobile phone market becomes saturated.
The companies launched the devices at nearly simultaneous events in Berlin and San Diego, and some analysts immediately questioned whether the devices were too costly, with expected prices near $300.
http://www.reuters.com/article/2013/09/04/us-samsung-galaxy-idUSBRE9830ZE20130904