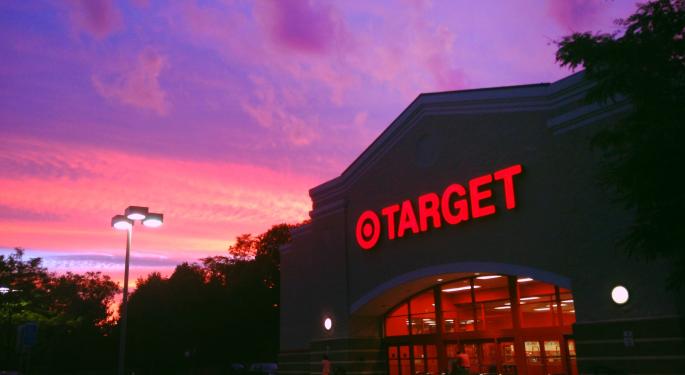 In late April, Target Corporation TGT 1.34% stirred up a lot of controversy by announcing a new gender-neutral restroom and fitting room policy. In the weeks that have followed, the public has responded passionately both in favor of and in opposition to Target's policy.
With the company set to release Q1 earnings on Wednesday morning, should investors be worried about the impact that Target's principled stance may have on the bottom line?
According to the latest data from TickerTags, calls for a boycott of Target seemed to have quickly fizzled out.
TickerTags monitors social media sites to identify trends by searching for words or phrases that appear together in social media content, such as tweets.
Related Link: Social Media Buzz About Canada Wildfires Could Spell Bad News For Insurance Companies
When Target announced its bathroom and fitting room policy, social media mentions of Target spiked to their highest level in two years as people weighed in on the issue. Social mentions of Target have increased five-fold since the announcement, and 70 percent of social media buzz surrounding the bathroom policy has been negative.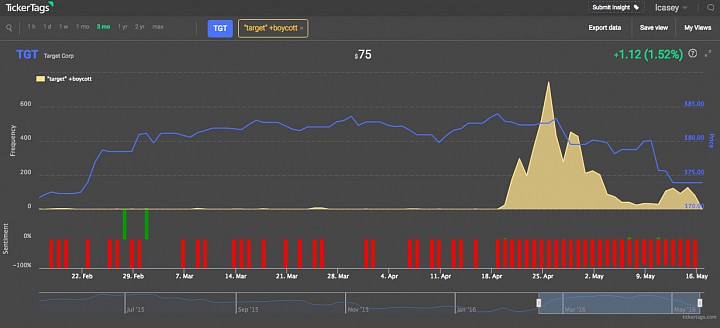 Perhaps most importantly for Target investors, mentions of "Target" + "boycott" are down 90 percent since they peaked on April 24.
General social media mentions of Target (not specifically addressing the bathroom policy) remain more positive than negative.
Disclosure: the author holds no position in the stocks mentioned.
© 2016 Benzinga.com. Benzinga does not provide investment advice. All rights reserved.