I continue to be impressed with the overall performance of the GBP as its data has been strong of late (most recently retail sales and claimant count figures that both surprised to the upside) as well as the opening stages of the tenure of Mark Carney who has decided to put his emphasis on "forward guidance" over an increase in bond purchases. I find both factors to be GBP positive, and that forms my macro bias.
Today I want to focus on the GBP/JPY because as I look at this pair I ask myself - are we in the process of forming a bit of a breakout scenario or will this pair revert to the ranging conditions seen throughout the last 2-half months.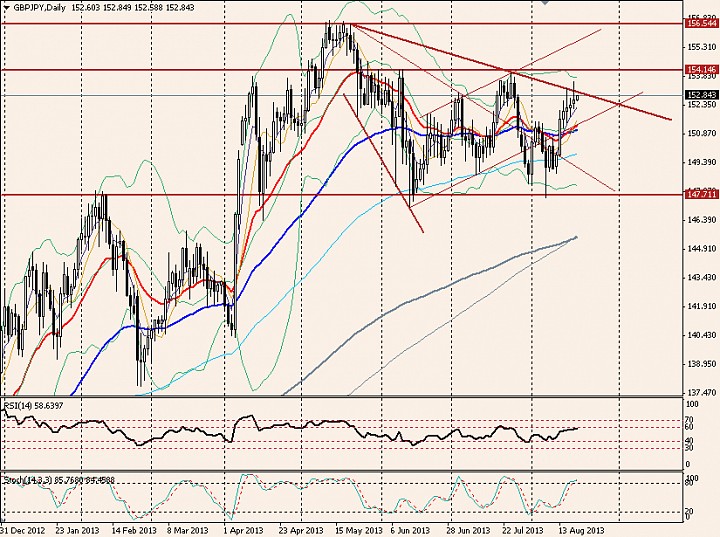 As we can see in this daily chart, we have some fairly clear horizontal levels at 147.70 and 154.15 which have bounded prices in a range. At the same time we had pushed through a trendline I've been watching that connects highs from May 21st and July 24th. Now, after pushing through that trendline, we did retreat, though there was a general wave of JPY strength so it wasn't specific to this pair.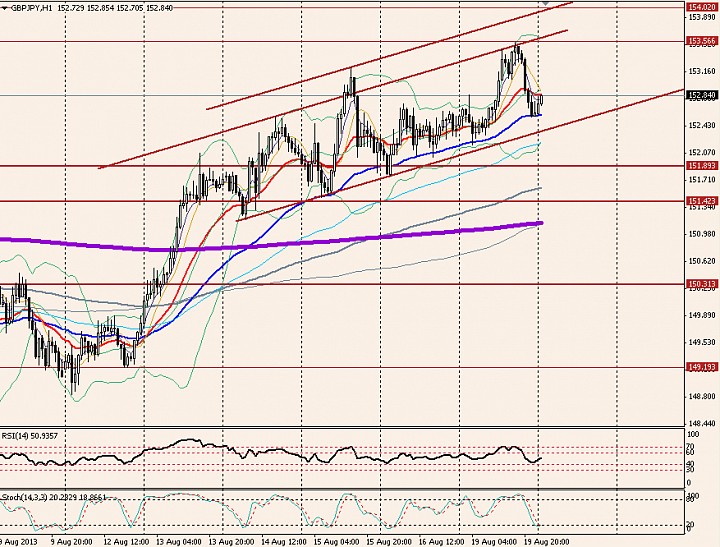 In the hourly chart, we have a fairly structured uptrend, with a series of higher lows and higher highs. I also like that the pair, after reaching overbought levels in this timeframe retraced and a) found support at the 55-EMA (in blue) which has held as support during this 5-session rally b) the RSI found support around 40 therefore not dipping into oversold territory and showing bearish momentum and c) the Stoch is now at its cycle low.
Therefore, I'm bullish on this pair in the short term, and would like to see the pair push back above and hold the medium term trendline. Then, the real battle would come at the range resistance of 143.15, which if it is taken out could open up 156.50, and if not could mean a dip back down into the middle of the range.
- Nick