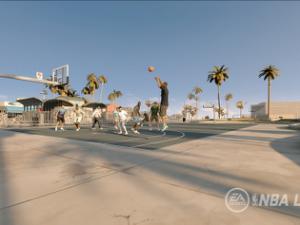 REDWOOD CITY, Calif.--(BUSINESS WIRE)--
Today Electronic Arts Inc. (EA) announced NBA LIVE 16 is bringing basketball fans new ways to compete online with the introduction of LIVE Pro-Am. LIVE Pro-Am features two all-new fun and exciting online modes, LIVE Run and Summer Circuit. First off is LIVE Run, giving players a smooth and stable online pick-up game with up to nine friends on storied courts like Rucker Park, Venice Beach, Jordan Terminal 23 and more. Joining LIVE Run is the brand new Summer Circuit, an online co-op mode where players will travel across North America squaring off against NBA superstars on a journey to dominate the court. LIVE Pro-Am will be available to try for free starting Sept. 15 via download on Xbox Live and PlayStation Network.
This Smart News Release features multimedia. View the full release here: http://www.businesswire.com/news/home/20150813005424/en/
At the heart of LIVEPro-Am is you. Use your created player across LIVE Run, Summer Circuit and the Rising Star career mode. Playing games in any of these modes will earn you SP (Skill Points) to upgrade your skills using our new progression system and RP (Reward Points) to purchase authentic gear in the LIVE Spot store. Customize your player from head to toe with the latest kicks and...
More