Despite the awesome unchiness of today's broad market, some big names were ugly...
Everything is not awesome everywhere...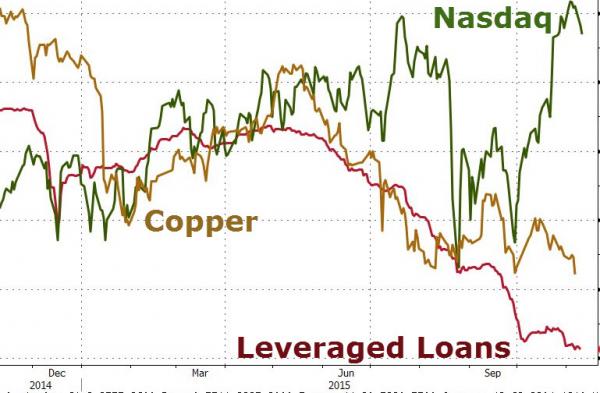 *  *  *
US equities traded in an extremely narrow range all day, weak into Europe's close, drifting higher in the afternoon...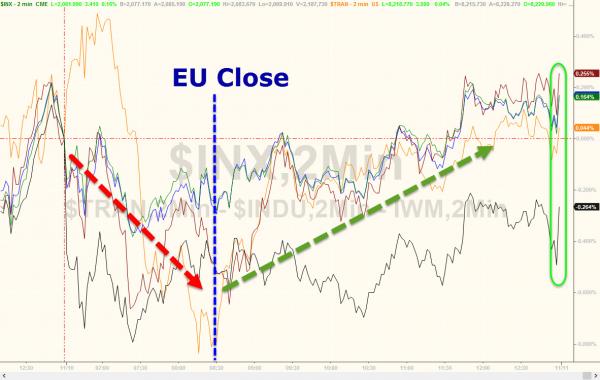 The following chart of the S&P (cash) shows the odd nature of the last few days - opening dump, stabilize into EU close, drift higher in the afternoon, ramp into close...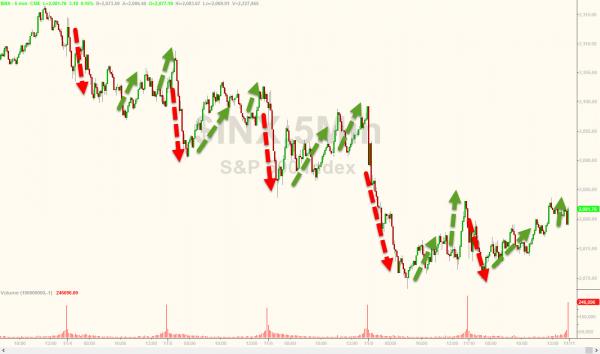 And here is how you close the S&P green...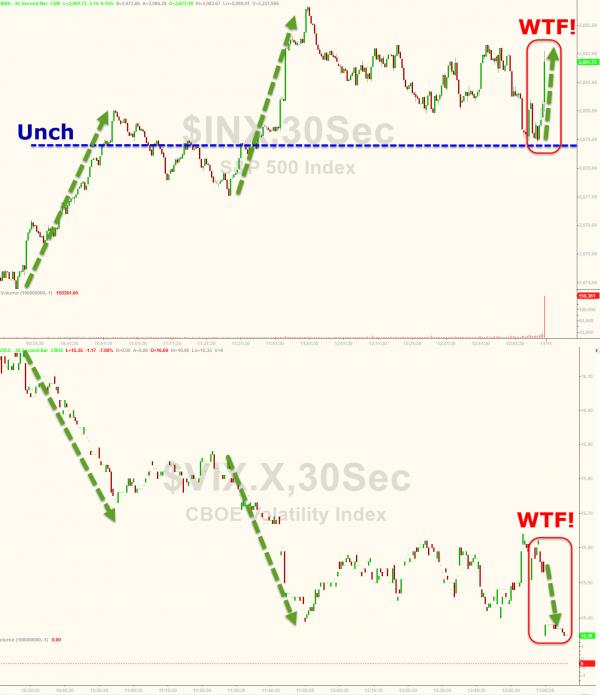 AAPL tumbled on a CS report confirming our earlier channel check and supply chain details...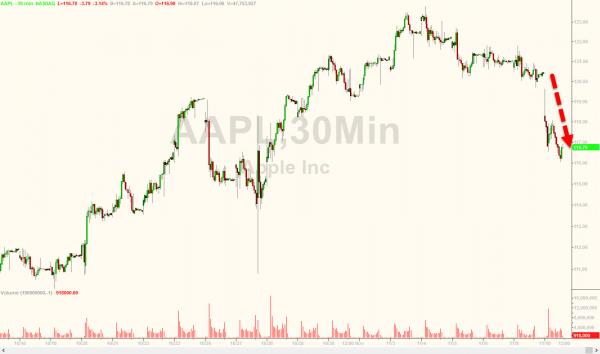 Another hedge fund hotel - SunEdison - collapsed another 20-plus percent today...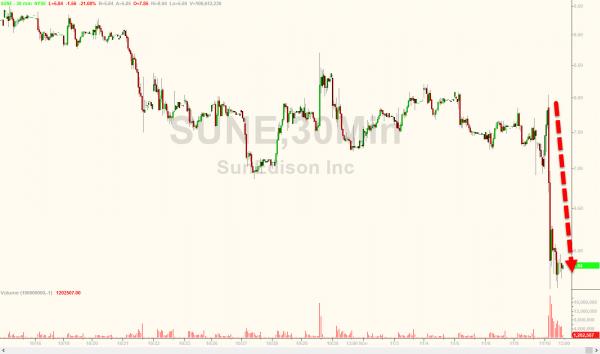 Finally VRX dropped again - after a bief bounce intraday... despite every effort to calm investor anxiety...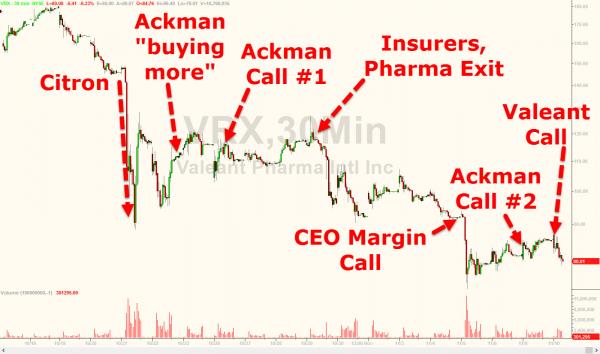 Credit markets have now fallen for (wider spreads) for 5 days in a row - longest streak in 3 months...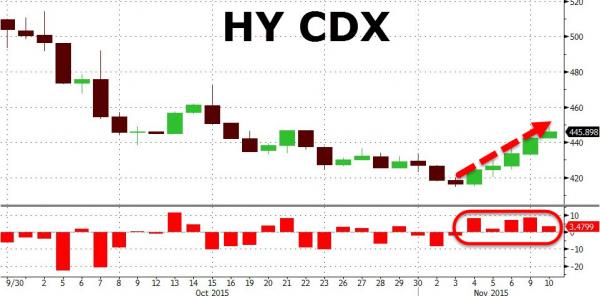 With Credit leading stocks lower...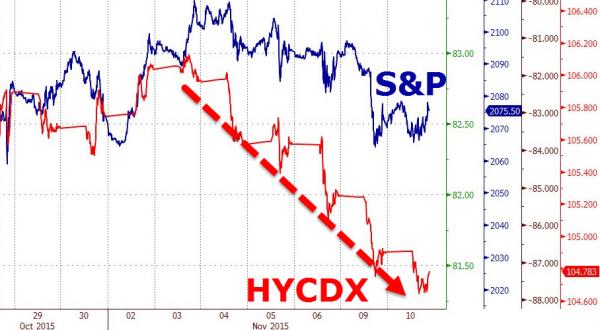 But Treasuries & Stocks have now finally recoupled...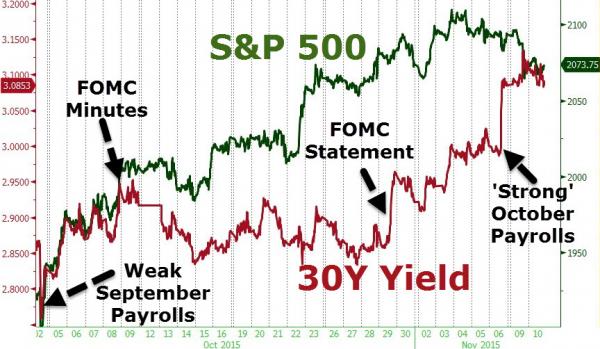 But Treasury yields ended the day lower (with the front-end outperforming - 3Y -4bps, 10Y -2bps, 30Y -1bp) - once again Treasuries followed a similar pattern around the EU close... (someone is dumping Treasuries from Europe, and then stop once Europe closes)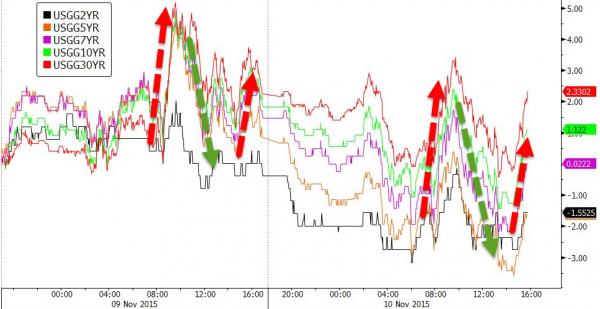 The USD spiked early on amid a collapse in EURUSD back to a 1.06 handle - but recovered after Europe closed to end the day unchanged on the week...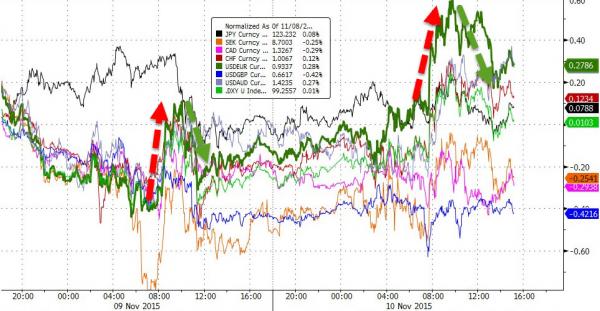 Notably it appears someone in Europe is dumping EURs into the early US session...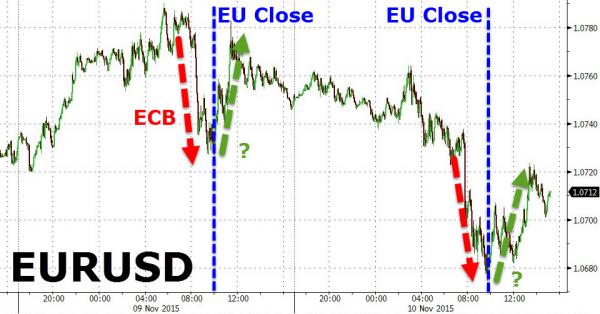 Commodities were a mixed bag today with PMs hurt early on and crude bouncing higher despite IEA warnings (only to end unch)...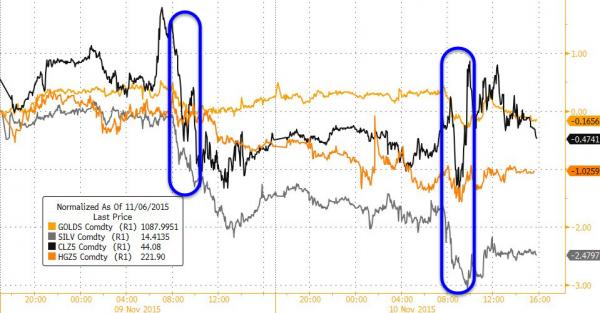 Bloomberg's Commodity Index hit a fresh 16-year low...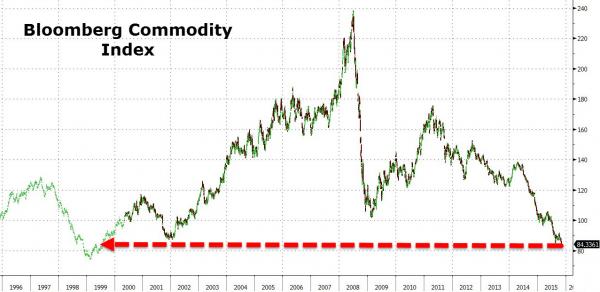 Charts: Bloomberg
Bonus Chart: Seriously - as we stated at the start - everything is not awesome...
Small Business Sales Expectations pic.twitter.com/zOPtpir0w4

— Not Jim Cramer (@Not_Jim_Cramer)

https://twitter.com/Not_Jim_Cramer/status/664108418605518848