Investors piled $2.7 billion into QQQ (the benchmark ETF tracking the Nasdaq 100 Index) in the five days through July 14 as shares in the fund posted their biggest advance this year.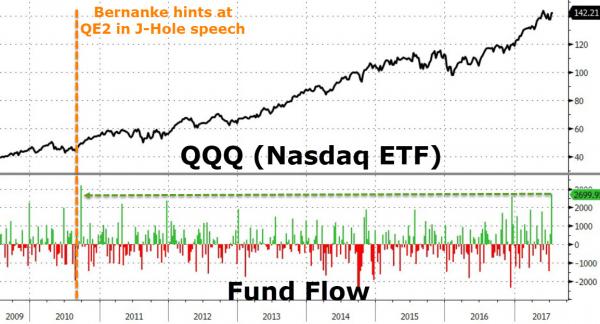 As Bloomberg notes, the biggest weekly inflow since September 2010 came as the tech-heavy index - with megacaps Apple, Amazon, Facebook, and Alphabet among its largest members - rebounded to within 1 percent of its record high.
The last time investors flooded into the tech index in this size was shortly after Ben Bernanke's infamous hint at more money-printing to come in late-Summer 2010 during the Jackson Hole event.
Speculators, however, are still wary of the sector: they cut net positions in Nasdaq 100 futures for a fourth week, data from CFTC showed Friday...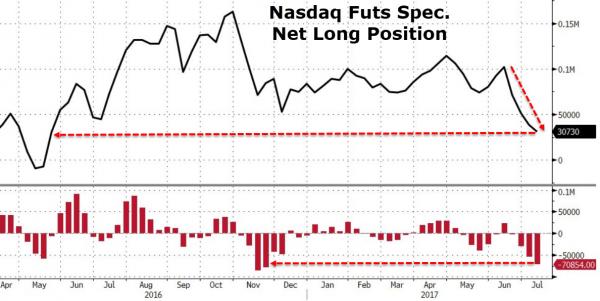 This is the biggest spec long reduction since the week of the election and the least bullish positioning since May 2016.
So is the 'retail' bagholders in as the pros exit?