The stock market bounced back Monday, pushing higher after posting its worst week in two years. Can the market stretch its rebound to two days?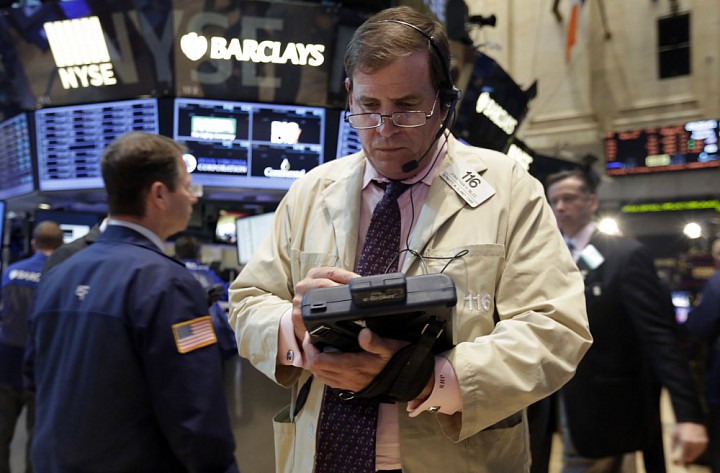 That's what Wall Street will be watching today as investors look for signs of stability in the stock market after a rocky ride last week. Investors went into sell mode last week after being spooked by an Argentine debt default, an escalation of the Israeli conflict with Hamas and renewed concerns that the Federal Reserve will have to move sooner to raise interest rates because of peppier growth in the second quarter.
The Dow hasn't strung together two up days in a row since a four-session winning streak that ended July 16, the day the blue-chip gauge notched its all-time closing high of 17,138.20. It rebounded 75.91 points, or 0.5%, to 16,569.28 Monday.
Stocks have come under "headline pressure" since hitting its all-time high. That same day, Congress grilled Federal Reserve Chair Janet Yellen about her comment on "substantially stretched" valuations of small biotech and social-media stocks. A day later, on July 17, the Malaysia Airlines jet was downed in Ukraine, and Israel kicked off its ground assault in Gaza. Last Thursday, the Dow plunged 317 points — its worst one-day point drop since Feb. 3 — after news of the Argentina debt default broke. Stocks fell further Friday.
A second day of gains today would reduce fears that the stock market is on the precipice of a bigger tumble.
In pre-market futures trading the Dow was down 37 points, or 0.2%.
Source: usatoday.com