Worst back-to-back retail sales since the financial crisis explodes the narrative that low gas prices are a stimulus, a truce in Ukraine (which we already had and by the way the Hyrvnia imploded to fresh record lows today - not exactly signaling exuberance), some chatter of compromise in Europe (though we've heard that before)... which leaves VIX... which was monkey-hammered to ensure record highs prove (despite a total collapse in macro and earnings fundamentals) everything is awesome and confidence is maintained...
Stocks went up... a lot...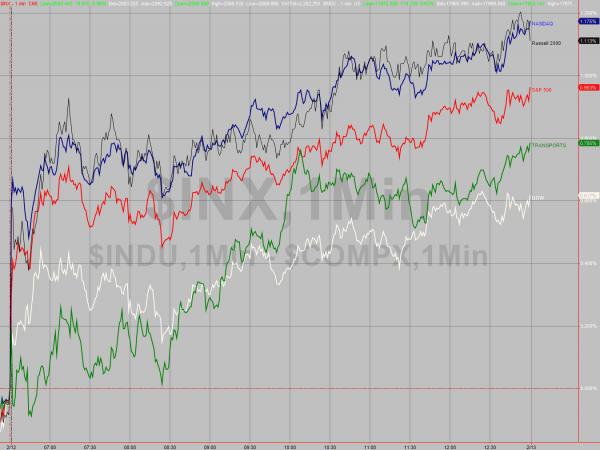 VIX went down... a lot... lowest close since 12/26/14... at 15.3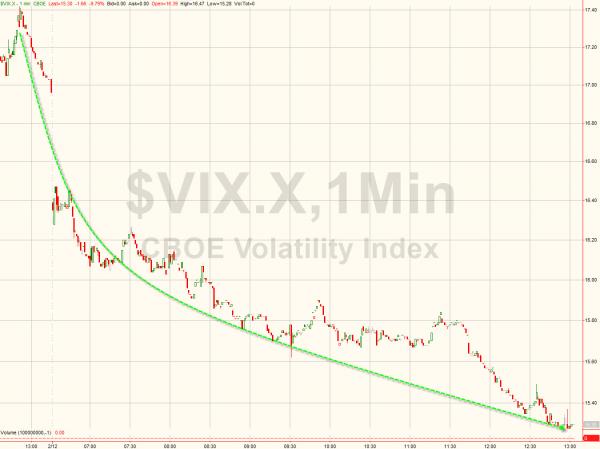 AAPL went up... again...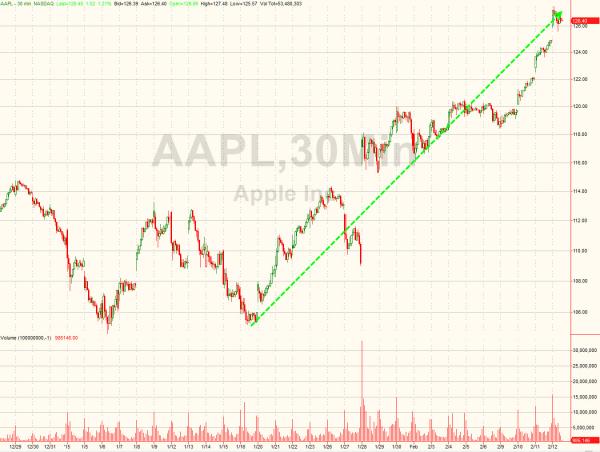 From the "CNBC Greek Deal" rumor highs last night, we dumped on the denials then soared all day... after Ukraine news (with a slight pause for the shittiest retail sales datas in 6 years)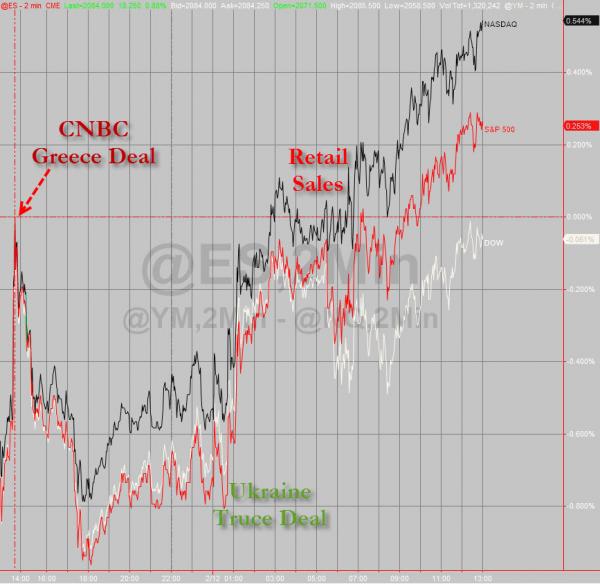 On the week - everything is awesome...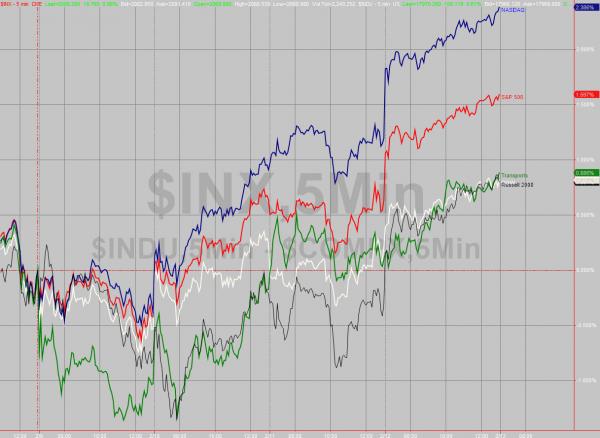 Away from that tom-foolery - FX and credit markets turmoiled quite significantly...
Treasury yields spiked higher on "truce" news, the collapsed on the dismal retail sales data only to bounce higher after a tiny tail in the 30Y auction... before yields fell (bonds rallied) into the close - Treasuries rallied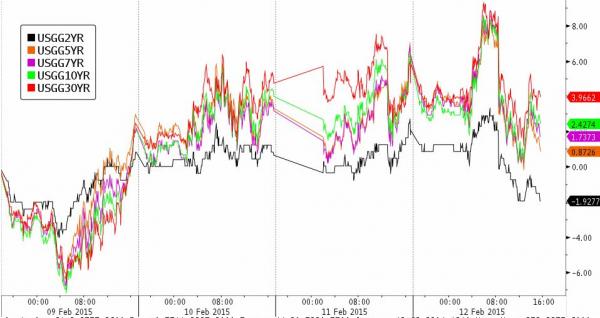 Umm yeah!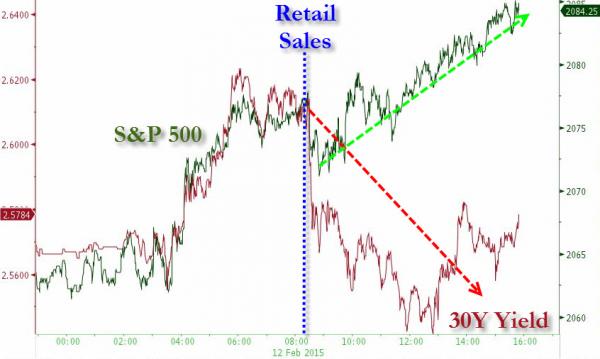 The USDollar lost significantly today as JPY strengthened (BoJ sounding a little hawkish) and EUR strength (Ukraine? and maybe Greece) - but everything rallied against the USD.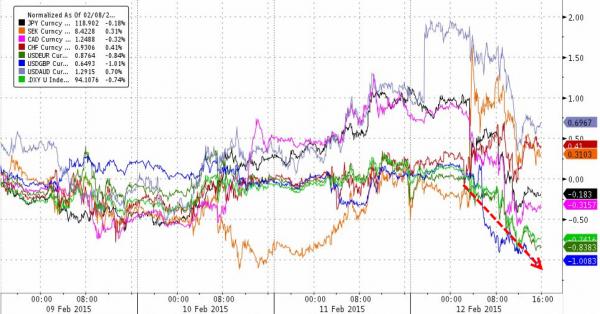 Despite the USD weakness, gold and silver flatlined as copper and crude surged...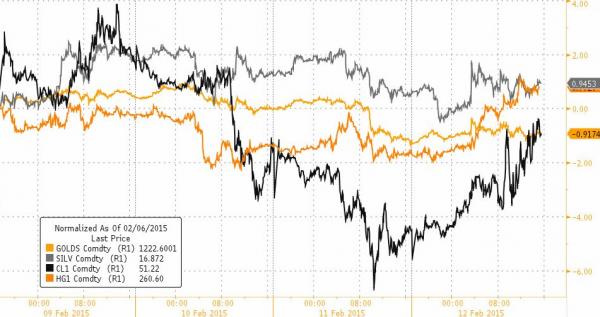 With another epic pump-and-dump early on in WTI...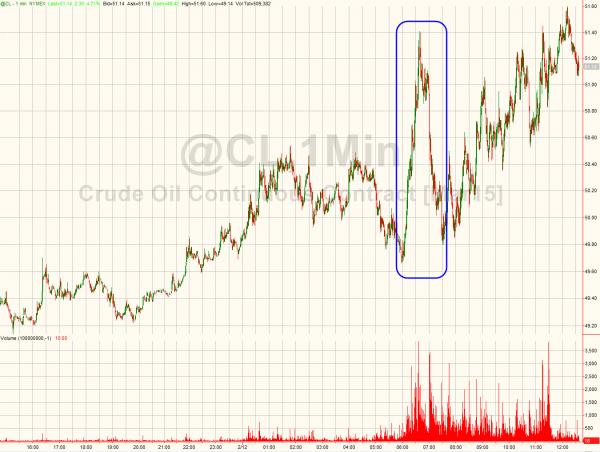 About that oil and stocks are not correlated bullshit...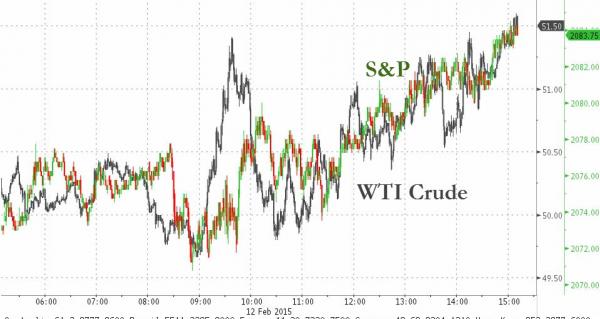 Energy stocks rose to valuation levels not seen since the peak of the dot-com bubble...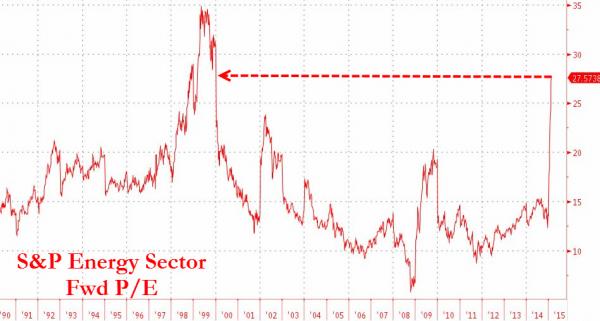 If the rally was predicated on a Ukraine "truce" deal, why did the Hyrvnia collapse even further?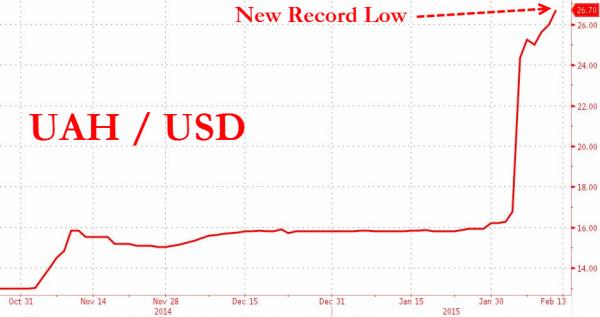 So let's take a look at Stocks, Bonds, USDJPY, Crude and VIX over the day's events...

Charts: Bloomberg