Google Cloud has been scoring major wins this year, nabbing key customers and making cloud acquisitions.
The cloud is increasingly becoming a bigger part of Google though it still trails the cloud leaders.
How likely is Google Cloud to catch up with AWS and Azure?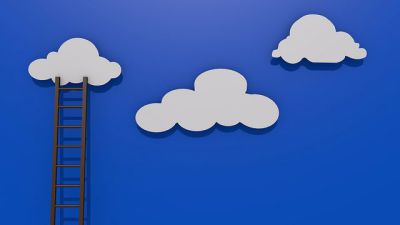 Alphabet Inc's-C (NSDQ:GOOG) Google cloud has for a long time lived in relative obscurity. Google Cloud results do not even feature on the company's quarterly earnings report the way AWS does for Amazon (NSDQ:AMZN) and Azure for Microsoft (NSDQ:MSFT). This appears somewhat ironic considering that Google owns one of the largest computer and server networks on the planet to handle tasks such as Google Search, YouTube, and Gmail. Further, the Google Cloud Platform is actually cheaper than offerings by the two market leaders.
Google Cloud is, however, now coming more and more into the spotlight. Google Cloud has been scoring some major wins this year, including signing up subscription streaming music leader Spotify to its platform, and Apple (NSDQ:AAPL) moving some of its iCloud services to Google Cloud.
Getting serious with the cloud
Google has been getting serious about leveraging its cloud platform as one of its next major growth drivers. One of the reasons why enterprise customers have in the past not been using Google Cloud as much as they do AWS and Azure is because Google Cloud is not very well understood, and also because the network of applications that run on top of the cloud are not as diverse as on those by competitors. But Google Cloud has some clear differentiators including machine learning and has recently been making concerted efforts to...
More