If there is one word to describe today's market, as well as the market of the past week, past month, and perhaps all of 2015, it is "stop hunts." Well, technically it's two words.
The first stop hunt took place, as is now a daily routine, right after the US market open, when the entire Dow Jones increasingly, looking like the infamous, illiquid and massively overvalued (until such time as it was halted) CYNK stock, ramped, then tumbled the moment reality was glimpsed courtesy of the abysmal EIA crude report which sent crude crashing on its biggest one day drop in two months, also sending stocks into the red...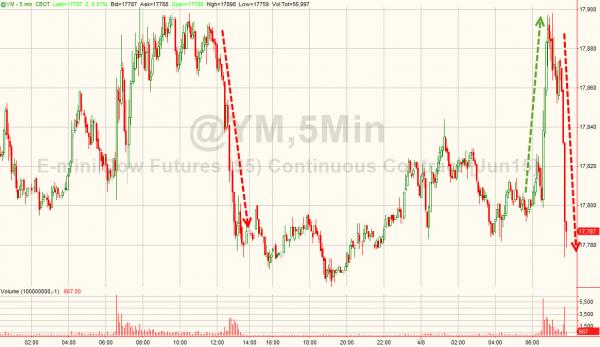 ... only to be followed by another stop hunt, this time with the dump first then the ramp after the FOMC minutes were released.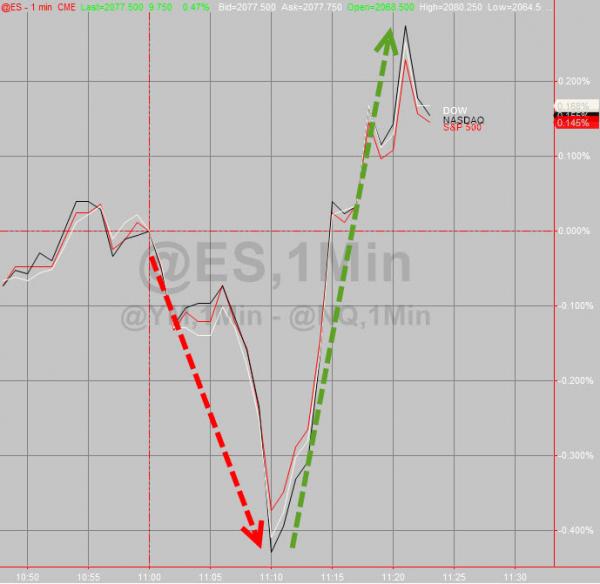 Even the traditional last minute ramp was feeble by normal Fed standard, and barely managed to push the S&P or the DJIA solidly into the green. The only outlier were transports which were buoyed by the plunge in oil to close at the day's high.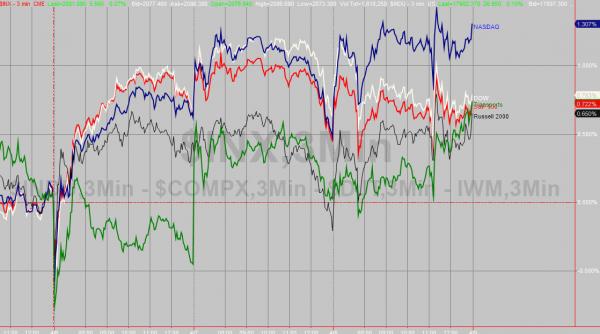 Commodities were broadly lower pressued by a horrible day for crude longs who after the dramatic short squeeze ramp in the past 4 days had declared (once again) that bottom for oil is in, only to find, shockingly, find that it isn't.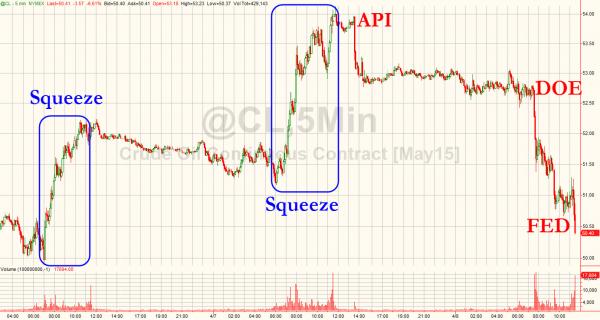 They will be even more shocked once the realize that Cushing now has about 10% storage capacity left.
If and when it does fill up, it will not be blood on the streets, it will be oil. Literally.
Rates had a mixed day with pronounced curve flattening, following another strong 10 Year auction. Come to think of it, it has been a while since any pundit mentioned Net Interest margin as a bullish catalyst for bank earnings.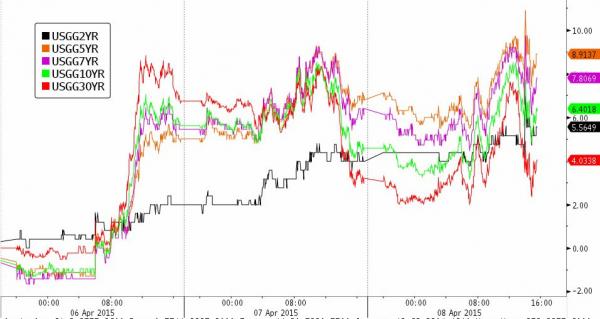 And with the last trading day ahead of the start of earnings season behind us, bring on Q1 earnings: remember the more horrible, and the greater the EPS drops (offset by gargantuan pro-forma and non-GAAP adjustments), the better it is for stocks, because it means that the Dow Data Dependent and utterly terrified Fed will have no choice but to keep waiting, and waiting, and waiting...