HOUSTON, Aug. 21, 2015 /PRNewswire/ -- NASA's Johnson Space Center has awarded to Raytheon Company (RTN) a contract extension with a potential value of $101.9 million. Raytheon will continue to provide operations, maintenance and engineering services for up to four years to NASA's Neutral Buoyancy Lab (NBL) and Space Vehicle Mockup Facility (SVMF), facilities that are critical to safe human spaceflight.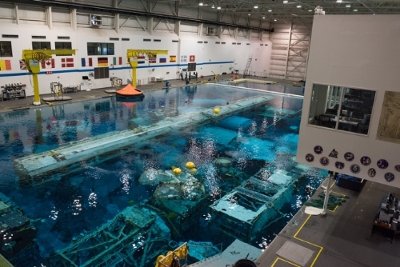 The NBL is the deep water pool astronauts use for spacewalk training. The SVMF hosts full-size mockups and simulators for the International Space Station, Orion capsule and commercial space modules. Both facilities are used to test scenarios and new equipment for human spaceflight.
"The extension allows Raytheon to continue its excellent performance record for this critical space mission support program," said Dave Wajsgras, president of Raytheon Information, Intelligence and Services. "We will continue to partner closely with NASA and provide the innovative...
More