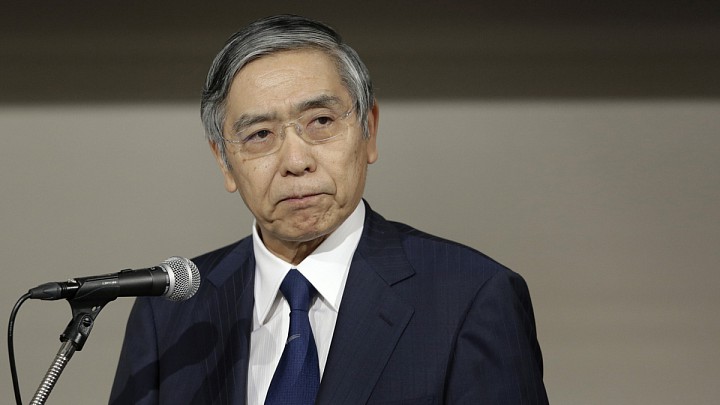 Japanese currency climbs most since U.K.'s Brexit decision
'Markets had run ahead of themselves': BOAML's Vamvakidis
The yen jumped the most in almost a month against the dollar after Bank of Japan Governor Governor Haruhiko Kuroda said there was no need and no possibility of easing policy via unleashing so-called helicopter money.
The Japanese currency strengthened against all of its 16 major peers, advancing the most against the New Zealand dollar. Speaking in a BBC Radio 4 program, Kuroda also repeated that he is determined...
More