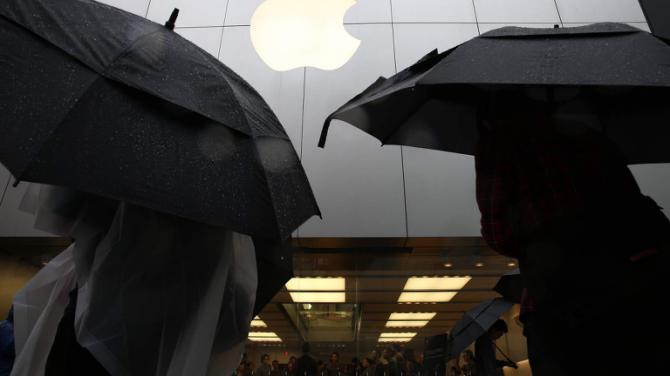 Apple's (AAPL) quarterly sales fell for the first time in 13 years, declining 12.7% year-over-year to $50.6 billion.
This was worse than the $52 billion analysts were forecasting. Earnings fell to $1.90 per share, also missing forecasts for $1.99.
Even in China, where the personal consumption story has been hot, revenue fell 26% to $12.5 billion.
Shares are down 8% since Tuesday's market close.
"This is what it sounds like when bulls cry," Raymond James' Tavis McCourt said.
Demand for all of Apple's products were down. But demand for iPhones was notably weak. During the quarter sales volume fell 16% year-over-year to 51.19 million units. Revenue plunged 18% to $32.86 billion.
The revenue decline outpaced the volume decline because average selling prices (ASP) were lower. All of this tied into...
More