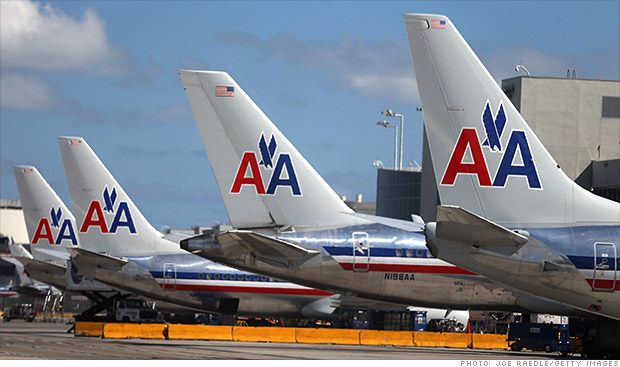 (NASDAQ : AAL)
American Airlines is flying in the big leagues now.
The company is doing so well that its stock will join the prestigious S&P 500 after the market closes Friday, replacing pharmaceutical company Allergan ( AGN) in the index that tracks 500 of America's largest brands.
It's quite a turnaround for a company that filed for bankruptcy in 2011 and spent much of the past few years in court.
America Airlines ( AAL) stock bounced 7% on Tuesday and is trading near an all-time high.
It may be St. Patrick's Day, but this isn't the luck of the Irish. It's the result of consolidation.
The airline business has altered substantially as carriers have combined fleets in recent years. American merged with U.S. Airways in 2014 to create the biggest airline group in the world.
Currently it's trading at 53.69 with +6.91% from previous day. 
Can AAL maintain this positive trend tomorrow as well ?