McDonald's Corp. is selling Monster Beverage Corp. energy drinks in about 20 of its U.S. restaurants, potentially opening up a new market for the high-caffeine beverages.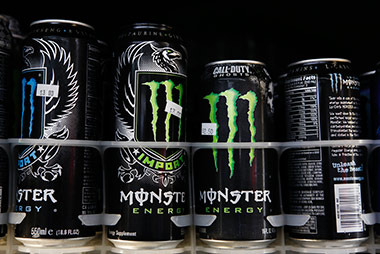 "We're always gathering feedback from customers on the food and beverages they'd like to be served at McDonald's, and this is another example," Lisa McComb, a spokeswoman for the fast-food chain, said in an e-mail. Locations in Michigan, Ohio, Georgia, Florida and Illinois are testing the drinks, she said.
Monster shares rose the most in almost eight months on Tuesday, fueled by speculation that the test could open up a new sales channel for its beverages. Getting the energy drinks into...
More