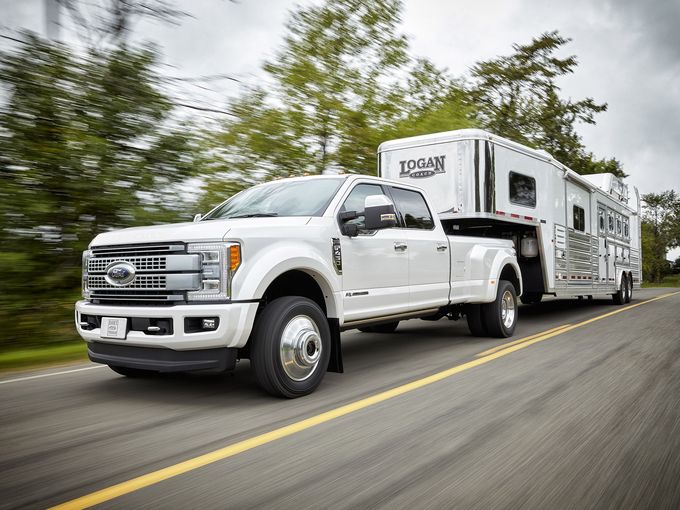 Ford is doubling down on the use of aluminum-bodied vehicles with the unveiling of the 2017 F-Series Super Duty pickup planned for later today at the State Fair of Texas.
The F-Series Super Duty lineup of pickups and chassis cabs is taking the same path as the F-150 in switching from a steel body to one made of aluminum. The frame continues to be made of high-strength steel.
"It is the toughest, most capable Super Duty we've ever done," said Raj Nair, head of global product development.
Ford took a risk when it converted the body and bed of the popular F-150 to aluminum, which required taking two assembly plants down for months and which dented sales in the final months of 2014 and well into this year as inventories of the new model slowly built up.
But converting the Super Duty lineup will not require downtime beyond next year's normal summer shutdown at the Kentucky Truck plant in Louisville, said Ford spokesman Mike Levine.
Kentucky Truck...
More