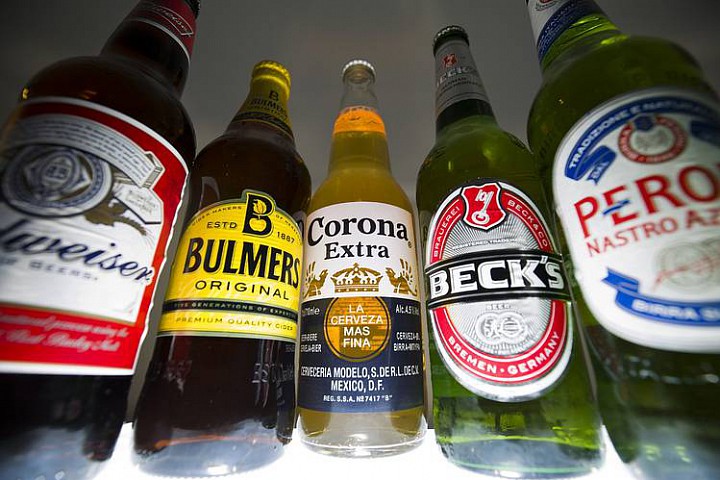 For the quarter ended June 30 AB InBev made a net profit of $152 million, down from $1.93 billion a year earlier. Results were dragged down by one-time finance costs after AB InBev hedged £46 billion ($61 billion) toward the SABMiller transaction at an average rate of $1.53 per pound. Following Britain's vote to leave the European Union, the currency's value dropped to $1.33 per pound on June 30 when AB InBev's second quarter ended.
On a so-called normalized basis, which strips out one-time items, profit fell 13% to $1.73 billion.
The Belgian-based beer giant lowered its revenue guidance for Brazil, now saying it expects flat revenue in fiscal 2016, down from a prior view for growth of mid to high single digit growth. The company blamed a weak consumer environment and the increased mix of returnable glass bottles, which widen profit margins but lower sales per hectoliter.
Overall, AB InbBev's revenue fell 2.2% to $10.81 billion in the second quarter as total beer volumes fell 1.7% and the company was hit by currency volatility. On an organic basis, which strips out currency fluctuations, revenue climbed 4% as AB InBev pushed through higher-priced products.
The...
More