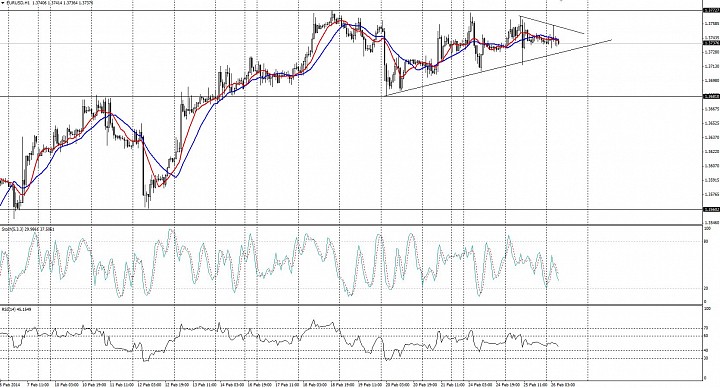 (EUr/USD 1H chart: click for full view)
The EUR/USD has been in a less-than-100 pip range since the beginning of the last trading week.

The high and low were both established last week, at 1.3772 and 1.3681. This week the market's daily range has so far contracted. 


We begin a 2/26 session with a market all coiled up. 


Let's keep it simple, EUR/USD is consolidating within a rising market, so we should have a slight bias to the upside in the medium term. 


In the short-term, from session to session however, it's going to be a crap shoot from the technical perspective.