According to the Australian Bureau of Statistics, Q1 GDP came in at 1.1%. Economists expected about a 0.9% growth, and the GDP in the previous quarter was 0.8%.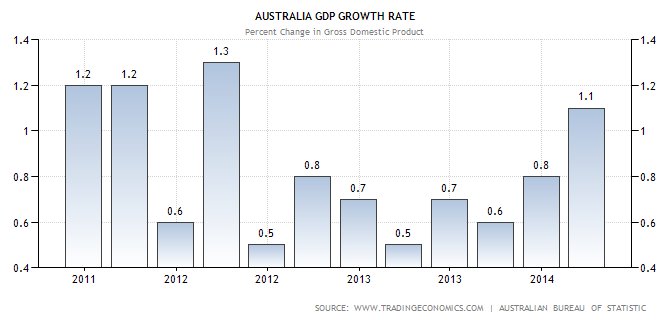 (source: tradingeconomics.com)
When compared to a year ago, the Australian economy expanded 3.5%. 

A big component of growth came from exports surging 4.8%.
The stronger than expectd GDP reading gives the government some room to work with budget cuts. 
AUD/NZD was breaking above a flag pattern ahead of the GDP data. Then during the 6/4 Asian session, there was a slight pullback. After the GDP data, the market confirmed the earlier breakout and extended the bullish scenario.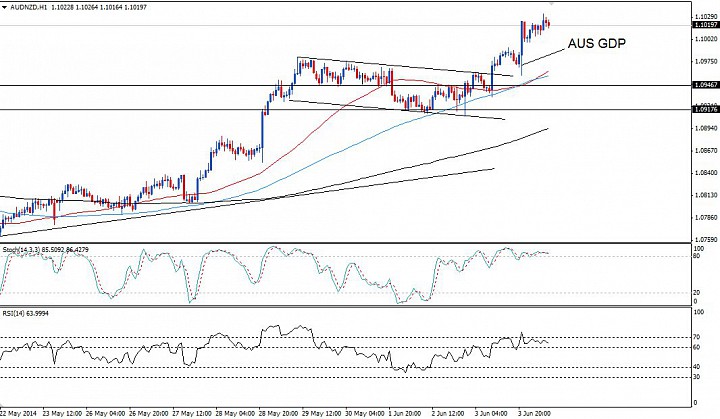 (audnzd 1h chart, 6/4)
As we get into the 6/4 US session, the AUD/NZD is holding around 1.1030. There could be some near-term resistance here, but when we look at the daily chart, we see a more significant bullish breakout that has upside potential above 1.1030.