President Barack Obama may or may not be buying a $4.2 million house in Rancho Mirage, a California desert town known for attracting the wealthy, famous and politically connected.
The 8,200-square-foot former home of novelist Joseph Wambaugh, not far from the home of the Oval Office's interior designer, is the source of rumors reported by media outlets including the Los Angeles Times and Variety.
The hilltop estate in the gated Rancho Mirage community of Thunderbird Heights has been on the market for about a year. Several real estate agents, speaking anonymously, said they heard secondhand that the president was looking to buy the 1993 remodeled home with seven bedrooms and eight bathrooms. The rumors couldn't be verified.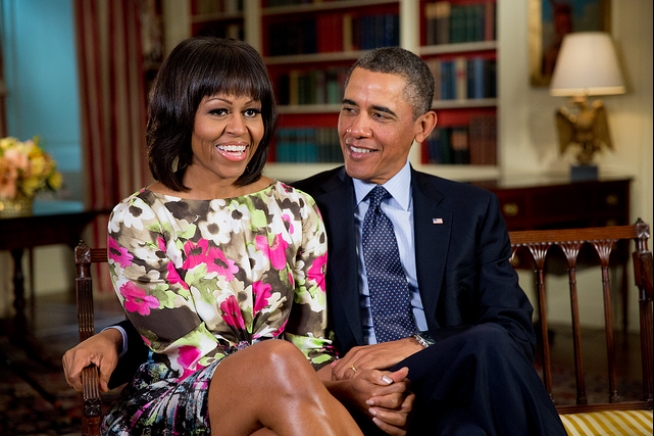 The contemporary house sits down the slope from the home of Michael Smith, interior designer of the Oval Office of the White House.
So far, speculation is just that. Listing agent Carl Blea of HOM Sotheby's has told The Desert Sun that he could not talk about the buyer's identity.
Last Tuesday, The Desert Sun asked The White House whether Obama bought the 3.29-acre property in Rancho Mirage. The White House would not confirm or deny the statement.
If Obama bought a home in Thunderbird Heights, he would not be the first president to do so. Before former President Gerald Ford and wife Betty moved into their permanent home down the hill, they lived in a temporary home for two years in the Heights.
At the exclusive Thunderbird Country Club, presidents, athletes and Hollywood stars have played golf on the rolling fairways or poker in the card room. Frank Sinatra once lived in the community.
The Obamas also own a Georgian brick mansion in Chicago. They bought the home in 2005.
The president's June visit, which he took with First Lady Michelle Obama, was his third desert visit in a year's time.
The president's first two visits included face-to-face time with world leaders at Sunnylands, the walled estate that was home to the late diplomats Walter and Leonore Annenberg.
In June 2013, Obama and Chinese President Xi Jinping met for a high-profile summit. Then in February, he talked over dinner with King Abdullah II of Jordan.
Source: http://www.usatoday.com/