The initial kneejerk higher in stocks has been removed (for now) as bubble warnings and truthiness about low oil prices as well as the general weariness of The Fed spoils the meme that everything is awesome. Bond yields plunged out of the gate (and remained lower) and The US Dollar is being sold hard. Gold and silver are rising as WTI Crude slides.
Stocks pumped and dumped (for now)...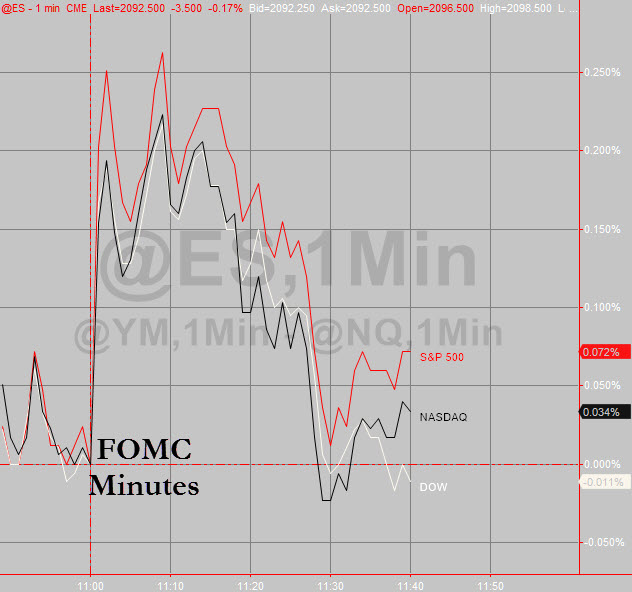 And Treadsury yields plunged...
And the Dollar is being sold...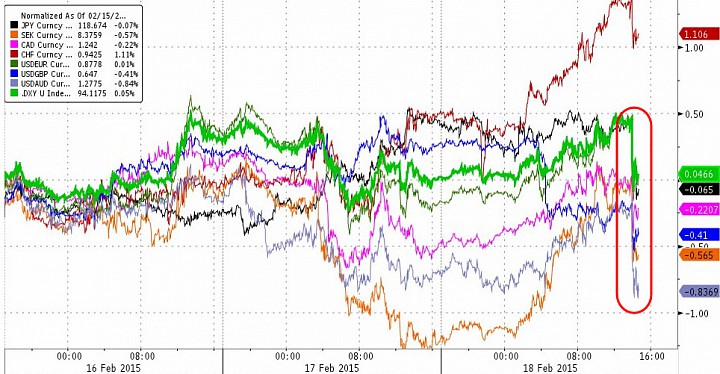 Dollar weakness is helping PMs rise but crude is slipping...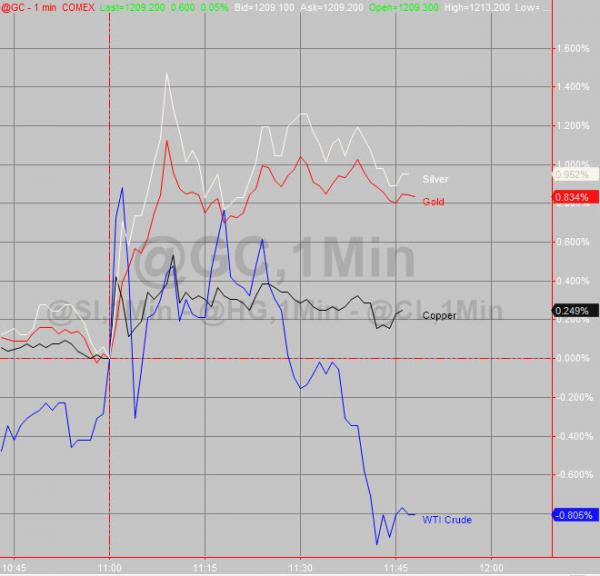 Charts: bloomberg